JC Phelps, Unabashedly Southern
A Baby Wildebeest Born In Kentucky? See For Yourself at Dutch Country Safari Park in Horse Cave!
Yes, you read that headline correctly. There's a new baby in the Commonwealth - and it's a baby Wildebeest!
Whether you're watching the fastest two minutes in sports at Churchill Downs, attending the fall or spring meet at Keeneland, or enjoying lake season across the Commonwealth — there's always something fun to do each season in Kentucky! That said, we are extremely fortunate to have year-round, world-class attractions in Kentucky that delight both locals and tourists from January to December. Hart County, one of my favorite local destinations, boasts several – and I'm excited to introduce y'all to one of their newest today: Dutch Country Safari Park.
When I visited, their resident Wildebeest had recently given birth. I couldn't help but to realize that this was very special. How many Wildebeest have feasibly been born in the Commonwealth? It's definitely a reason to visit soon!
Dutch Country Safari Park: Horse Cave, Kentucky
Dutch Country Safari Park is located on a family farm in Hart County, Kentucky. The family work and operate the attraction – and also live on-site. You'll love them — the husband, wife, and children are all as sweet as can be.
What seems to be an unassuming place in rural Kentucky proves to be chock-full of well-cared-for biological diversity. Many of the species are native to Africa and it was my first time getting to see the majority of them in person. Who knew that such an experience was available in Kentucky?
The Experience
The Safari Park is a drive-thru experience — which lends itself nicely to being up close and personal with the animals. The path is 3/4 mi. in length and visitors go through it at a very slow pace, giving you ample time to observe, photograph, and enjoy the sights.
Admission includes the drive-thru experience as well as access to all animal encounter areas.
The Animals
Some of the animals that you can experience at Dutch Country Safari Park include the: Zebra, Watusi, Zebu, Camel, Wildebeest, Water Buffalo, Aoudad, Ostrich, Emu, Tortoise, Flemish giants rabbits, Hedgehogs, Alpacas, Yak, ducks, chickens, Texas Longhorns, Miniature donkeys and ponies, Nigerian dwarf goats, Baby doll sheep, African Crested Porcupine, and more.
Admission Price
Adults: $15.99
Seniors (55 and up) and military: $13.99
Kids ages 5-13: $10.99
Kids 4 and under: free
Season Pass (this is a phenomenal deal!)
Adults – 29.99
Children – 18.99
Other Items of Note
$2 off per ticket for a group of 8 or more
A small cup of feed is $1 – a souvenir cup of feed is $3
Train rides in the park are an additional $3
Picnic tables are available
About Hart County
Hart County, located in South Central Kentucky, lies predominately within the central portion of the Pennyroyal region of the state. Nolin River forms the western boundary of the county and the Green River winds through the center. Hart County contains five of Kentucky's ten largest springs, including Gorin Mill Spring, the largest in the state. Further, they are home to world-famous Hidden River Cave, part of Mammoth Cave National Park, Kentucky Down Under, and an award-winning trail system.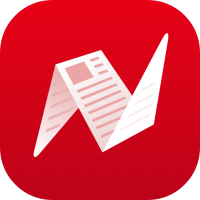 This is original content from NewsBreak's Creator Program. Join today to publish and share your own content.