Back by popular demand: Ronald McDonald House Charities of Kentuckiana Raffling a Rare Flight of 5 Pappy Van Winkle Bourbons -- Your Chance to Win Kentucky's Most Exclusive Bourbon!
Hey, y'all! Have you ever tried Pappy Van Winkle Bourbon? There's a high probability that many Kentuckians haven't - and if you have, it came at a steep price point.
About the Raffle:
Ronald McDonald House Charities of Kentuckiana (RMHCK), which is raffling five Pappy bottles packaged as a flight, is expecting the 1,750 tickets to fly off the shelves during its upcoming bourbon raffle. The raffle kicks off Aug. 16 and will be held in partnership with bourbon expert Fred Minnick.
Each ticket will be sold for $100 each and 100 percent of the proceeds will benefit families who stay at the House when they travel to Louisville for medical care for their children.
"You can nab five coveted bottles offered as a group and support sick children and their families," said Minnick, who serves as the organization's exclusive partner for this charitable endeavor. Minnick personally authenticated each bottle and recently appraised this raffle at $22,000. He also has confirmed all five bourbons' origins.
"Pappy Van Winkle's value has skyrocketed," said Minnick. "These prestigious bottles will only continue to increase in value — it's a beautiful tribute to Pappy's legacy that they can raise so much money for Ronald McDonald House Charities of Kentuckiana. And, whoever wins these bottles will instantly have one of the best collections in their respective area," he added.
The Pappy Flight:
The flight includes one bottle each of Pappy Van Winkle 23 Year (2018); Pappy Van Winkle 20 Year (2019); Pappy Van Winkle 15 Year (2019); Van Winkle Special Reserve 12 Year, lot b (2019); Old Rip Van Winkle 10 Year (2019).
Timing of the Raffle:
The flight will be raffled at 10 am, EST, Oct. 14. The winner does not have to be present. To purchase tickets: https://bit.ly/3xiOYup. More details can be found at PappyRaffle.org. It is recommended to purchase your tickets early, as it often sells out quickly.
About the Ronald McDonald House Charities of Kentuckiana (RMHCK):
Founded in 1984, Ronald McDonald House Charities of Kentuckiana (RMHCK) is a Louisville, KY nonprofit 501(c)(3) corporation that provides the home and support that allows families to stay together while they focus on the healing of their sick children at a critical time. In partnership with area medical facilities, RMHCK also operates Ronald McDonald Family Room Programs at Norton Children's Hospital, Frazier Rehab Institute, and Norton Women's and Children's Hospital where local families can seek respite. All programs and services are free of charge to families.
#MoreThanAHouse #RMHCKPappy #KeepingFamiliesClose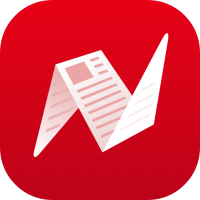 This is original content from NewsBreak's Creator Program. Join today to publish and share your own content.