If you love bourbon, listen up: there's news fresh out of the rickhouse at Heaven Hill Distillery!
Heaven Hill Distillery Announces Release of 2021 Parker's Heritage Collection Limited Edition Bottling
About the Release:
Heaven Hill Distillery announced today the 2021 limited edition release of Parker's Heritage Collection 11-Year-Old Heavy Char Wheat Whiskey.
The 15th edition will ship nationally beginning in September at a suggested retail price of $139.99.
This edition continues the award-winning series of heavy char releases, exploring how a more intense char allows the liquid to penetrate deeper into each barrel stave and the effects on the resulting flavor. Comprised of 75 barrels charred for one minute and 30 seconds (Level 5), as opposed to the traditional 40 second char (Level 3) for Heaven Hill, the Wheat Whiskey reached peak maturation after 11 years on the sixth floor of Rickhouse Y. The heavy char allowed Heaven Hill's traditional Wheat Whiskey mashbill of 51% wheat, 37% corn, and 12% malted barley to interact more with the oak, extracting a mix of sweetness, filled with hints of molasses and butterscotch.
This release is only the second time the Wheat Whiskey mashbill has been featured in the Parker's Heritage Collection, with the first released in 2014 as an Original Batch Cask Strength.
The third heavy char edition of the series advances the study of premium innovation at Heaven Hill Distillery through the Parker's Heritage Collection. The 14th edition featured Heaven Hill's traditional Bourbon mashbill aged in a heavy char for ten years, garnering "Best Small Batch Bourbon" in the 2021 San Francisco World Spirits Competition and 2021 ASCOT Awards, as well as receiving the "Innovation Star" from the SIP Awards.
The 13th edition featured Heaven Hill's traditional Rye Whiskey Mashbill aged in heavy char barrels for eight years and was named a "Top 100 Spirit" rated at 96 points from 2020 Ultimate Spirits Challenge. Bottled at 122 proof (62% abv) and non-chill filtered to preserve all the flavor compounds, this Whiskey showcases the broad range of Heaven Hill Distillery's 1.9 million barrels of aging inventory.
About Heaven Hill Distillery:
Founded in Kentucky by the Shapira family in 1935, Heaven Hill Distillery continues its legacy as one of the foremost American Whiskey producers. Heaven Hill has cultivated the traditions and history of America's Native Spirit with its fierce independence, passionate family ownership, dedication to quality, and thoughtful innovation. Today, Heaven Hill Distillery maintains over 1.9 million barrels aging in 63 warehouses throughout Nelson and Jefferson Counties. It is home to an award-winning collection of American Whiskeys including Elijah Craig Bourbon, Larceny Bourbon, Evan Williams Bourbon, Pikesville Rye Whiskey, Rittenhouse Rye Whisky, Parker's Heritage Collection, and Old Fitzgerald along with its extensive Bottled-in-Bond label collection.
Learn more: www.heavenhilldistillery.com.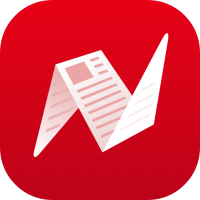 This is original content from NewsBreak's Creator Program. Join today to publish and share your own content.