Adventures in the Commonwealth of Kentucky don't always surround the horse or bourbon industry -- they, at times, are underwater (and no, I'm not talking about Lake Cumberland!). Intrigued?
Take a Deep Dive and Visit the Newport Aquarium!
About the Newport Aquarium
The Newport Aquarium has proudly welcomed families to discover the wonder of the underwater world since 1999. Guests have the opportunity to see some of the world's most exotic aquatic creatures, including a multitude of fish, penguins, white alligators, sharks, and stingrays.
A favorite feature of visitors is the Shark Bridge, an area that you cross over inches above a tank full of sharks on a rope bridge. It's exhilarating -- and I definitely recommend doing it! Other activities include the tide pool touch, shark touch, and stingray touch. You'll love the interactivity!
Newport Aquarium is an accredited member of the Association of Zoos and Aquariums, an organization that sets rigorous professional standards for animal welfare, veterinary care, wildlife conservation, research, education, staffing and safety.
Newport Aquarium Accolades
The Newport Aquarium was named the:
#1 aquarium in the Readers' Choice Travel Awards from 10Best
"Best Rainy Day Outing" by several local publications, such as Cincinnati Family Magazine
"Best Aquarium In The Midwest" in Zagat's Survey U.S. Family Travel Guide
Current Exhibits:
Shipwreck Realm of the Eels
Surrounded by Sharks
Stingray Hideaway: Enter Their World
Shark Central
Gator Alley
Penguin Palooza
Visit Newport Aquarium
Newport Aquarium is located only two minutes from downtown Cincinnati at Newport on the Levee, which is on the Kentucky side of the river: 1 Levee Way, Newport, KY 41071.
Contact: (800) 406-3474
Hours of Operation
Monday 9 AM - 7 PM
Tuesday 9 AM - 7 PM
Wednesday 9 AM - 7 PM
Thursday 9 AM - 7 PM
Friday 9 AM - 8 PM
Saturday 9 AM - 8 PM
Sunday 9 AM - 8 PM
Admission Cost
Adult tickets (age 13+) range from $22.99 - $34.99, depending on the day of the week
Tickets for those between 2 - 12 years old range from $14.99 - $26.99, depending on the day of the week
However, if you plan to visit more the once in a year, it's best to purchase an annual pass:
Adult (13-64), $56.99
Senior (65+), $51.99
Child (2-12), $40.99
About Newport on the Levee
Newport on the Levee is a multi-level retail entertainment center located across from downtown Cincinnati on the south bank of the Ohio River in Newport, Kentucky. Features of the levee include restaurants, a theater, shopping, and the Newport Aquarium. It is a favorite of both locals and tourists, hosting more than 4.5 million guests/year.
Have you been to the Newport Aquarium?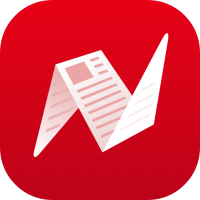 This is original content from NewsBreak's Creator Program. Join today to publish and share your own content.