The Commonwealth of Kentucky has adventure bursting out of our seams -- and if you're looking for your next conquest, travel to Derby City to experience the Louisville Mega Cavern. After visiting, it will be clear as to why the LMC is one of the state's top tourist attractions!
Why Is it Called The Louisville Mega Cavern?
Louisville is home to one of the largest caverns in the United States; as such, the size gives the property the designation of a "Mega Cavern"!
Louisville Mega Cavern: History
The property was originally called Louisville Crushed Stone, a massive limestone quarry that had miners blasting out rock for over 40 years. It was acquired in 1989 by investors who forecasted a deeper potential.
Since the early 1990's, a massive amount of recycled concrete, brick, block, rock and dirt were (and continue to be) off-loaded at the cavern to fill in the holes and create floors and internal roads. Even though it's underground, the Louisville MEGA Cavern is actually the largest building in the state of Kentucky — and by tonnage is the largest recycling center in the state.
Louisville Mega Cavern: Interesting Facts
The mine goes under all 10 lanes of the Watterson Expressway (I-264).
The Mega Cavern is approximately 100 acres.
Mega Cavern is classified by the Metro Louisville Government and the State of Kentucky as a building. As a matter of fact, it is the largest building in the State of Kentucky and has been given its own building code.
The average temperature in the Mega Cavern is 58 degrees year round.
Adventure-Filled: What To Do At Louisville Mega Cavern
Mega Zips
World's Only Fully Underground Zip Line Course
Six Zip Lines and Two Challenge Bridges
Up to 2 1/2 hours per tour (depending on group size)
Must be at least 7 years old and weigh between 55 and 285 lbs
Open Year Round
Mega Quest
The only fully underground aerial ropes course in the world
Mega Tram
The Historic Tram Tour will take you on an underground adventure rich in history, geology, mining, recycling, and green building technology
Mega Walking
A 90-minute excursion through about 60% of the Louisville Mega Cavern.
Accommodates 10-13 people per tour
Requirements: Must be at least 7 years old and in good walking condition. Anyone under the age of 15 must be accompanied by an adult on tour. Everyone must wear closed toed shoes.
Visit Louisville Mega Cavern
1841 Taylor Ave, Louisville, KY 40213
Learn more: https://louisvillemegacavern.com/
Have you visited the Louisville Mega Cavern? If not, what are you waiting for?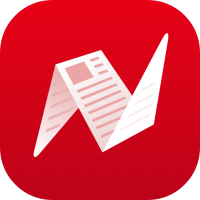 This is original content from NewsBreak's Creator Program. Join today to publish and share your own content.