Kentucky is widely-known as a state chock-full of horses, exquisite culinary experiences, and bourbon. That said, the Commonwealth also boasts some of the nation's finest terrain. One of the best examples? The Daniel Boone National Forest!
A Kentucky Outdoor Adventure: Explore the Daniel Boone National Forest
About the Daniel Boone National Forest
In February 1937, a national forest for Kentucky was officially established under a proclamation signed by President Franklin D. Roosevelt. Originally named the Cumberland National Forest, the forest was renamed in 1966 as the Daniel Boone National Forest in recognition of the adventurous frontiersman that explored much of this Kentucky region. The Daniel Boone National Forest is one of 155 national forests, all of which are managed by the USDA.
Territories and Features
The Daniel Boone National Forest is expansive, as it occupies land in 21 counties throughout Eastern Kentucky. To aggregate the land, it covers more than 708,000 acres.
The forest is most known for its varied terrain, which boasts more than 3,400 miles of sandstone cliffs, gorges, and ravines cut by rivers and streams, and the Natural Bridge, which measures 65 feet high and 75 feet wide.
One of the most visited areas of the Daniel Boone National Forest is the Red River Gorge (learn more here).
Passes and Permits
The Daniel Boone National Forest offers many activities such as hiking, biking, camping, birding, driving for pleasure, harvesting plants and gathering firewood. Many of the facilities and services associated with these opportunities are free; however, some do require fees and/or permits.
Types of Permits
There are four types of permits for the Daniel Boone National Forest: Recreation, Forest Products, Event & Commercial, and Special Use Permits/Authorizations. To check to see if you need a permit, click here.
Contact Information
Cumberland Ranger District
2375 KY 801 South
Morehead, KY 40351
606-776-5456
Gladie Visitor Center
3451 Sky Bridge Road
Stanton, KY 40380
859-488-1413
London Ranger District
761 S. Laurel Road
London, KY 40744
859-428-7706
Stearns Ranger District
3320 US 27 North
Whitley City, KY 42653
606-376-5323
Redbird Ranger District
91 Peabody Road
Big Creek, KY 40914
859-444-4676
Additional Information
Learn more: http://www.fs.usda.gov/dbnf
Contact (administrative office): Daniel Boone National Forest, 1700 Bypass Road Winchester, KY 40391; 859-474-5093.
Have you ever visited the Daniel Boone National Forest? If not, start planning your trip right away!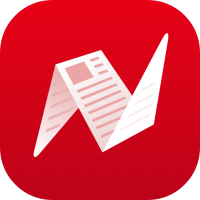 This is original content from NewsBreak's Creator Program. Join today to publish and share your own content.