Pikeville, Kentucky is known for being more than just "McCoy Territory" -- it's also one of Eastern Kentucky's finest travel destinations! Home to many restaurants and experiences, one of the must-visit spots is Dueling Barrels Brewery & Distillery. It doesn't get much more Kentucky than that!
Experience Dueling Barrels Brewery & Distillery
Nestled deep in the Appalachian foothills of Eastern Kentucky, you'll find Dueling Barrels Brewery & Distillery -- one of the Commonwealth's finest spirited institutions. Their goal? To tell the story of Appalachia and Kentucky, though most specifically Pikeville, through the lens of brewing and distilling.
The name Dueling Barrels Brewery & Distillery alludes to the bipartite offering of the business: craft, local beer + moonshine. Dueling Barrels features seven beers and four moonshines in their current roster.
Beer
Appalachian White Ale: Belgian-style wheat, features refreshing citrus notes of coriander and orange peel.
Big Sandy Cream Ale: traditional cream ale with a hint of flaked corn.
Black Mountain IPA: bold hop aroma and bitterness, with a heavy hand of chocolate malts.
Coal Porter: notes of toffee, bittersweet chocolate and coffee, all from a big handful of dark malts.
Cut Thru Hefe: a straw-colored ale with aromas of banana and clove, along with a strong malt and wheat flavor on the palate.
Hopfield and McCoy IPA: delivers heavy notes of citrus on the nose and a bright, floral hop flavor that comes from limited filtration.
Pikeville Ale: a big-bodied American Pale Ale featuring a strong malty backbone, coupled with Centennial and Cascade hops from the West Coast of America.
Moonshine
Apple Orchard: notes of apples, caramel, vanilla, cinnamon spice.
Bonfire: a heavy addition of cinnamon gives a spicy, yet smooth, 80 proof finish.
Mountain Flower: notes of wildflowers on the nose are balanced with fruit-forward flavor; infused with elderberry.
Original: smooth blend of corn, malted barley, and a pinch of rye for a slight spice.
Plan Your Visit to Dueling Barrels Brewery & Distillery
Dueling Barrels Brewery & Distillery is located in Pikeville, an epicenter of Eastern Kentucky: 745 Hambley Blvd, Pikeville, KY 41501.
Hours of Operation
Monday: Closed
Tuesday: 11:30 AM - 7 PM
Wednesday: 11:30 AM - 7 PM
Thursday: 11:30 AM - 7 PM
Friday: 11:30 AM - 7 PM
Saturday: 9:30 AM - 5 PM
Sunday: Closed
*Note: It is recommended that you arrive 15 minutes early, as tours can sell out, particularly in the summer season.
Tour Cost
Tours cost $12 per person. If over the age of 21, guests - included in their admission - will receive four tasting tokens to use in both the brewery and/or distillery.
Additional Information
Learn more: https://www.duelingbarrels.com/
Contact: (606) 766-3835
About Pikeville
Pikeville, Kentucky is one of the most robust communities in Eastern Kentucky. A cultural epicenter of the region, it is home to gorgeous mountains and wonderful southern food. However, Pikeville is admired by more than just Kentuckians; an example: Norm Crampton has twice named Pikeville a top small town in America in his acclaimed book series. Though the present for Pikeville is impressive, it also boasts a rich history: Pikeville was home to one of the most impressive civil engineering feats in history (Pikeville Cut-Through Project) and it's also home to the famed Hatfield-McCoy Feuds. Come to Pikeville with an appetite for Appalachian food, history, and adventure!
Have you had a drink at Dueling Barrels Brewery & Distillery? If not, what are you waiting for? Adventure awaits in Pikeville, Kentucky!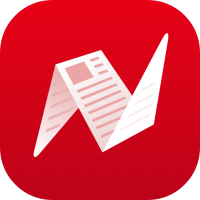 This is original content from NewsBreak's Creator Program. Join today to publish and share your own content.