Johnson County is home to many things: Eastern Kentucky charm, southern food, and a quaintness that can only be found in Appalachia. Appalachia is one of the most culturally-rich areas of our nation, and Johnson County, Kentucky is no exception -- especially when it comes to country music stars! Did you know that Butcher Hollow (pronounced "Holler"), which is the setting of Loretta Lynn's hit "Coal Miner's Daughter", is in Johnson County? If not, and if you're in Loretta fan, you're in luck: you can visit her birthplace on your next trip there!
Visit Loretta Lynn's Birthplace in Johnson County, Kentucky
What To Expect
Maybe you've seen the movie. Maybe you've heard it in the song. But, did you know that Butcher Hollow is a real location you can visit in Kentucky? Butcher Hollow is located in Johnson County, just outside of Paintsville, and is less than an hour from Pikeville.
Loretta Lynn - then: Loretta Webb - lived in this simple property with her seven siblings. The house, which she describes in song as their "cabin on a hill", wasn't fancy -- but, it was all that could be provided on her father's coal mining salary and was always full of love. Her lyrics made that clear. Loretta left this home at 15 to marry and later became a world-renowned country music sensation. Though she blossomed out of rural Kentucky, the most-famed part of her career was rooted in singing about her hometown and family. That is why many Kentuckians - myself included - adore her.
The tour of the homeplace was long given by Loretta's brother, Herman, who passed in 2018. Other family members have stepped into the position in his absence. Though he is gone, both the legacy of Loretta and the legacy of his legendary, story-filled tours will continue for future generations.
The takeaway of the tour is certainly a reminder of Loretta's humble beginnings. Inside the cabin, visitors admire the authentic Loretta Lynn memorabilia, her mother's original washboard, porch swing, bed, and more. Though simple, it was sufficient, lovely, and full of charm. It made the Coal Miner's Daughter that we all know and love.
Plan Your Visit to Loretta Lynn's Birthplace
The tour of Loretta Lynn's Birthplace begins at Webb's General Store (owned by Loretta Lynn's family), which is located at 1917 Millers Creek Rd, Van Lear, KY 41265. It is always a good idea to contact them before visiting, as hours/availability can change.
Admission Cost
$5 -- just as it has been for years, a reminder of Loretta's humble beginnings.
Hours of Operation
Monday 10 AM - 4 PM
Tuesday 10 AM - 4 PM
Wednesday 10 AM - 4 PM
Thursday 10 AM - 4 PM
Friday 10 AM - 4 PM
Saturday 10 AM - 4 PM
Sunday 10 AM - 4 PM
* Timing is subject to change. To be safe, contact the tour operators at (606) 789-3397.
Additional Information
Learn more: https://tourpikecounty.com/things-to-see-do/history_culture/tour-butcher-holler-loretta-lynns-home-place/
Contact: (606) 789-3397
Have you visited the home of the famed Coal Miner's Daughter? If not, start planning -- adventure awaits in Butcher Hollow, Kentucky!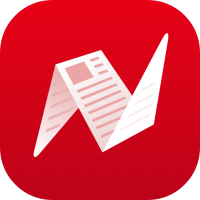 This is original content from NewsBreak's Creator Program. Join today to publish and share your own content.