Experience SomerSplash Waterpark
Hey, y'all! Anyone in or around Kentucky in the summer is well-aware of the fact that the heat is intense. As such, many of us look for ways to cool down - and have fun while doing so. Does this describe you? If so, look no further than a day of fun in the sun in Somerset, Kentucky. Also home to part of Lake Cumberland, Kentucky's most popular lake, Somerset boasts the state's best waterpark: SomerSplash. It's a local favorite, though people travel from near and far to visit!
What To Expect
SomerSplash Waterparks boasts a multitude of waterslides and fun activities. The Speed Slide is a one-person adventure and 50 ft. in length. In addition, there are three body slides: one is open, one is closed, and one is half-open. Each of the body slides are 40 ft. in length. A crowd favorite is the Bowl Slide, which is a one or two-person tube ride that winds you in circles down 50 ft. until you crash into the pool. And if you like tubes, there's a tube-dedicated slide (one to two individuals)that is 40 ft. in length.
If waterslides aren't your thing, take a ride on one of the largest lazy rivers in Kentucky - the perfect place to have fun, catch some sun, and relax. Tubes are complimentary.
If you're looking for a pool, there are two options: you can ride the waves in SomerSplash Waterpark's nearly 20,000-square-foot wave pool, which features spray flowers and huge water sprays. If waves aren't on your agenda for the day, you can visit the Wading Pool.
Traveling with a child? SomerSplash Waterpark also boasts a kid-only play section, which has 30 interactive features for you and your child to enjoy!
Plan Your Visit to SomerSplash Waterpark
SomerSplash Waterpark is located in Somerset, KY - near Lake Cumberland, the Houseboat Capital of the World: 1030 KY-2227, Somerset, KY 42503
Admission Cost
Guests over 48" tall: $16.95 + tax
Guests under 48" tall: $14.95 + tax
Dry Dock Admission (Guests who just want to sit poolside and not enter the water): $3.00 + tax
Kids (2 and under): free with an adult purchasing park admission, exclusing Dry Dock Admission.
Group rates: 15 - 100 people (48 inches and over: $10.00, under 48 inches: $10.00, dockside: $2.00); 101+ people (48 inches and over: $9.00, under 48 inches: $9.00, dockside: $2.00).
Season passes are available.
Hours of Operation
Monday 1 AM - 7 PM
Tuesday 11 AM - 7 PM
Wednesday 11 AM - 7 PM
Thursday 11 AM - 7 PM
Friday 11 AM - 7 PM
Saturday 11 AM - 7 PM
Sunday 1 PM - 7 PM
Additional Information
Learn more: https://somersplash.com/
Contact: (606) 679-7946
Have you visited SomerSplash Waterpark? If not, start planning -- adventure awaits in Somerset, Kentucky!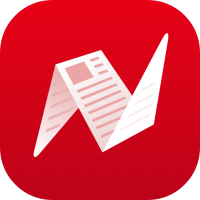 This is original content from NewsBreak's Creator Program. Join today to publish and share your own content.