Bardstown is best known for fabulous bourbon -- one of Kentucky's leading assets. That said, the Bourbon Capital of the World boasts more than just Kentucky's finest spirit; it's also a fabulous culinary destination. Planning a visit? These Restaurants Should Be Your Next Stop In Bardstown, Kentucky!
The Rickhouse Restaurant and Lounge
In the heart of bourbon country, you will find a restaurant that prides itself on a dining experience bursting with beautiful colors, delicious smells, and full flavor: The Rickhouse. You'll love the King Crab Cakes (a pair of king and lump crab patties seared to perfection, served with tangy horseradish aioli and pineapple coconut slaw), the Top of the Rick Hot Brown (a croissant topped with roasted turkey and chicken, eleven cheese sauce, melted cheddar cheese; garnished with fried pancetta and tomatoes), and the Steak Linguini (sauteed peppers, mushrooms, onions,linguini, grilled steak, parmesan cream sauce). Don't forget to order a bourbon flight!
Address: Spalding Hall, 112 Xavier Dr, Bardstown, KY 40004
Phone: (502) 348-2832
Learn more: https://therickhouse-bardstown.com/
The Kitchen and Bar at Bardstown Bourbon Company
Located on 100 acres of active farmland, Bardstown Bourbon Company is one of the country's most modern and technically advanced whiskey distilleries. They celebrate the art of making high-quality, authentic whiskey, as well as offering production through their one-of-a-kind Collaborative Distilling Program. They also have a wonderful restaurant on-site! Highlights include: Glazed Brussels Sprouts (pan seared, bourbon bacon, Kentucky blue cheese), Shrimp and Grits (Red Gulf Shrimp + cheddar grits), Gnocchi (sweet potato gnocchi, broccolini, covered in a bourbon-infused mushroom sauce), and their buttery, delicious, 8 oz. prime filet!
Address: 1500 Parkway Dr, Bardstown, KY 40004
Phone: (502) 252-6331
Learn more: https://www.bardstownbourbon.com/dine/
Mammy's Kitchen and Bar
One of Bardstown's most famous restaurants, Mammy's Kitchen and Bar is a family-owned and operated restaurant that offers authentic southern hospitality and the best country cookin' around. Mammy's serves breakfast, lunch, dinner, and homemade desserts. The best sellers include: The Bourbon Burger, the Kentucky Hot Brown, Eggs Benedict, and the Bourbon Pork Chops.
Address: 116 W Stephen Foster Ave, Bardstown, KY 40004
Phone: (502) 350-1097
Learn more: https://www.facebook.com/btownmammys/
Kurtz Restaurant
Kurtz Restaurant is a local legacy. The fourth-generation restaurant continues to prepare the same Southern cuisine that the family dished out in 1937. Skillet fried chicken, Kentucky country ham, homemade soups and casseroles are among the community favorites; however, the signatures include the homemade cobblers, pies, biscuit pudding, and skillet fried cornbread.
Address: 418 E Stephen Foster Ave, Bardstown, KY 40004
Phone: (502) 348-8964
Learn more: kurtzrestaurant.com
About Bardstown
Located in the heart of the Bluegrass State, Bardstown offers the ultimate bourbon getaway: there are 11 unique distilleries within 16 miles of court square. For this reason, Bardstown is the Bourbon Capital of the World. Apart from bourbon, Bardstown's history is unrivaled. Settled in 1780, Bardstown is Kentucky's second-oldest city. Throughout the county, there are more than 300 buildings on the National Register of Historic Places. With one visit to Bardstown, you'll see why Bardstown was declared The Most Beautiful Small Town in America by Rand McNally and USA Today.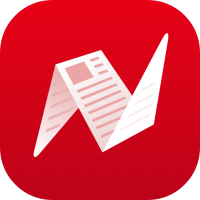 This is original content from NewsBreak's Creator Program. Join today to publish and share your own content.