Many know that Abraham Lincoln's family had deep roots in the Commonwealth of Kentucky. However, did you know they had a connection to the Forkland area? Lincoln's grandmother lived in the Forkland area of Boyle County for over thirty years - and her descendants still do.
Learn more about Abraham Lincoln's Kentucky Legacy at the Forkland Abraham Lincoln Museum, which features memorabilia about our sixteenth president and historical artifacts of the beautiful Forkland area.
About The Forkland Abraham Lincoln Museum:
The Forkland Abraham Lincoln Museum officially opened on March 1, 2008 afer receiving a grant from the Kentucky Abraham Lincoln Bicentennial Commission and the Kentucky Historical Society. It's purpose? To educate the public more on the maternal side of President Lincoln's family.
The Forkland Abraham Lincoln Museum features photographs of family members, Lincoln artifacts, and authentic newspapers about the death of Abraham Lincoln.
Other artifacts and features of the museum are localized, showcasing life as it was lived on the "Fork" in the 1800s - early 1900s.
Lincoln's Connections to Forkland:
Lucey Shipley Hanks, mother to Nancy Hanks Lincoln and grandmother to Abraham Lincoln, moved to Kentucky after the death of her husband James Hanks.  She had been living with a sister Rachel Shipley Berry and her husband Richard in the Forkland area of Mercer County (now Boyle) but in 1790 she married Henry Sparrow, Sr. in Mercer County, Kentucky.  Lucey's daughter Nancy apparently moved to Washington County, Kentucky with her aunt and uncle and their children.  There she met and married Thomas Lincoln.  Nancy and Thomas were the parents of President Abraham Lincoln. 
Lucey and Henry Sparrow lived on Scrubgrass Road in the Forkland area of Boyle County for over 34 years and had eight children whose descendants are scattered throughout Boyle, Mercer, Anderson, Washington and other counties of central Kentucky. 
Geneaology:
For those that need help with genealogy, you can receive free help at the Forkland Abraham Lincoln Museum on Saturdays from 12 noon to 4 pm or by appointment at other times. The museum requests that you contact the center to let them know you are coming.
Visit The Forkland Abraham Lincoln Museum:
16479 Forkland Road, KY 37
Gravel Switch, KY 40328
Availability:
Both the museum and genealogy center are open every Saturday from May 4th - October 26.  For appointments call Wayne Thurman at 859-936-7489 or e-mail him at thurman3394@roadrunner.com.  You may also e-mail Carolyn Crabtree at ctree1492@ctreeacres.com.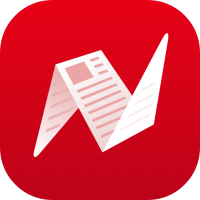 This is original content from NewsBreak's Creator Program. Join today to publish and share your own content.