There are plenty of Mexican Restaurants in Derby City -- and while I implore that you try to support all of the locally-owned institutions, these are the top ranked Mexican restaurants in Louisville, KY. Don't see your favorite on the list? Tell me in the comments below: who has the best mexican food in Louisville?
These Are Louisville's Top Mexican Restaurants Ranked
1. Taco Choza
Address: 3922 Westport Rd Louisville, KY 40207
Phone: (502) 874-4029
Taco Choza offers a wide variety of delicious tacos, burritos, tacos, and house specialites. Visit once and you'll see why they are ranked at the top. Try the Birria Taco (flour tortilla, slow cooked steak, mozzarella cheese, onion, cilantro, stew to dip), the El Compradre Burrito (14" flour tortilla, grilled steak or chicken or shrimp, rice, beans, lettuce, pico de gallo, guacamole, sour cream, jalapeño, covered with cheese sauce), and/or the Loaded Mexican Street Fries (fries, bacon, queso, pico, Monterrey cheese, chipotle aioli, add meat for $1).
Learn more: https://www.tacochoza.com/
2. La Cocina De Mama
Address: 2809 N Hurstbourne Pkwy Louisville, KY 40223
Phone: (502) 822-3506
La Cocina De Mama has two locations: one in Louisville and one in nearby Shelbyville, Kentucky. It's a favorite in both communities! I personally love the tostones (smashed, fried plaintains topped with chicken, chihuahua cheese, pico de gallo), Mama's fajitas (a fajita combo featuring steak, chicken, shrimp, and chorizo), and the seafood enchiladas (enchiladas stuffed with shrimp, scallops, and imitation crab).
Learn more: https://lacocinademamaky.com/
3. Las Cazuelas Mexican Cuisine
Address: 4214 Bishop Ln Louisville, KY 40218
Phone: (502) 614-8634
Las Cazuelas is your standard Mexican restaurant, though they feature extraordinary dishes, flavors, and value. Try the Camarones a la Diabla (grilled shrimp, diabla sauce, rice, guacamole salad), the Enchiladas Veracruz (filled with crabmeat, topped with white queso, served with rice, lettuce, tomatoes, sour cream), and/or the Pollo Fundido (shredded chicken, cheese, sour cream, jalapeños, rice, beans).
Learn more: lascazuelasmexicaneats.com
4. El Molcajete
Address: 2932 S 4th St Louisville, KY 40208
Phone: (502) 638-0300
A neighborhood staple near the University of Louisville, El Molcajete has a strong, devout local following. You'll love their Torta (Mexican-style panini sandwich, your choice of meat, cheese, beans, lettuce, tomato, avocado, jalapeno), Camarones al mojo de ajo (grilled shrimp sauteed in butter, garlic, lime juice), and the Molcajeteada (skirt steak, chicken breast, chorizo, cactus, cheese, grilled onions, jalapenos).
Learn more: https://www.facebook.com/elmolcajetelouisville/
5. La Rosita
Address: 5059 Preston Hwy Louisville, KY 40213
Phone: (502) 618-2883
La Rosita is an authentic Mexican restaurant that serves both tacos and tortas. The best part? It's located inside of a Mexican grocery store! Try a variety of their many tacos (al pastor, barbacoa, lengua, chorizo -- just to name a few) and one (or two, maybe three!) of their tortas!
Learn more: https://www.yelp.com/biz/la-rosita-louisville?osq=la+rosita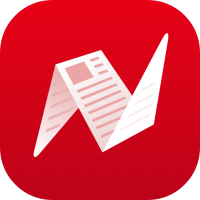 This is original content from NewsBreak's Creator Program. Join today to publish and share your own content.