Rock legend ZZ Top once proclaimed: "They come runnin' just as fast as they can -- 'cause every girl crazy 'bout a sharp-dressed man". Love the famed band that brought us hits such as "Legs", "Sharp Dressed Man", and "Gimme All Your Lovin'"? Well, you're in luck: you can catch them live this Sunday (July 25th, 2021) in Corbin, Kentucky!
Catch Living Rock Legend ZZ Top This Weekend In Corbin: What You Need To Know
Location: The Corbin Arena, 500 Arena Dr, Corbin, KY 40701
Date: Sunday, July 25th, 2021
Time: 8:00 PM
Get Tickets: https://www.ticketmaster.com/zz-top-corbin-kentucky-07-25-2021/event/16005AA4F5AC29DE
About ZZ Top
ZZ Top formed in 1969 in Houston,Texas with guitarist and lead vocalist Billy Gibbon, organist Lanier Greig, and drummer Dan Mitchell. The name of the band came from Gibbons combining the names of B.B. King and Z.Z. Hill, when he noticed that many artists used their initials as their band's name. When ZZ King seemed too close to the originals he changed it to ZZ Top. The current lineup of the band consists of bassist and lead vocalist Dusty Hill, Billy Gibbon and drummer Frank Beard. ZZ Top's signature sound can best be described as blues-infused rock with elements of punk rock and new wave added through their use synthesizers.
About The Corbin Arena
The Corbin Arena is a city owned, $28 million -100,000 sq. ft., multi-purpose facility. The venue is conveniently located off I-75 Exit 25, 87 miles south of Lexington, KY and 83 miles north of Knoxville, TN.
About Corbin, Kentucky
Corbin is a city progressive in spirit, yet traditional at heart.
Part of the Daniel Boone National Forest, Corbin, Kentucky is the home of Cumberland Falls State Resort Park. The mist of the falls creates the only Moonbow in the Western Hemisphere and can be seen at certain times each month during clear weather. Called the "Niagara of the South", this 125-foot curtain of water drops 60 feet, causing a mist on the boulders in the gorge below.
Corbin is also the birthplace of the original Colonel Sanders Cafe and Museum. Listed in the National Register of Historic Places, the museum and dining room serve the traditional Kentucky Fried Chicken foods.
Visit Corbin with an appetite for adventure, fantastic food, and this weekend: classic rock!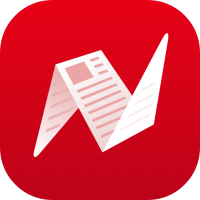 This is original content from NewsBreak's Creator Program. Join today to publish and share your own content.