Friday After 5 is back this weekend in Owensboro, Kentucky! The event - which is on Friday, July 23rd - opens at 5:00 PM, with entertainment starting at 6:00 PM. Six acts will be featured and are not to be missed!
About Friday After 5
Friday After 5 is the award-winning, summer-long series of free outdoor concerts held every Friday on the eight block, stunningly beautiful Owensboro, Kentucky riverfront.  The festival includes live bands, family events, food trucks and entertainment.  Our signature "Toast to the Sunset" takes place right on the riverfront at every Friday After 5.  There are five venues of entertainment plus a fun, kid-friendly street fair and costume characters. Friday After 5 has been named a "Top Ten Summer Festival" in Kentucky and has won the prestigious Messenger-Inquirer Reader's Choice Platinum Award for "Best Community Event" for five consecutive years.
Friday After 5 Schedule: July 23rd, 2021
Act: Gospel On The River – Mark Mudd & Family, Deena Ashely, New Journey Quartet
Time: 6:00 pm – 9:00 pm, Location: Cannon Hall
Act: Sunday Afternoon Teens 2
Time: 6:30 pm – 10:00 pm, Location: Holiday Inn Riverfront
Act: Jimmy Church
Time: 6:30 pm – 10:30 pm, Location: The Patio
Act: Dakota Hayden
Time: 7:00 pm – 9:00 pm, Location: The Atmos Courtyard
Act: Last Call
Time: 7:00 pm – 9:00 pm, Location: Romain Subaru Overlook KY
Act: Andy Brasher Band
Time: 8:00 pm – 11:30 pm, Location: The Patio
About Owensboro
Owensboro is Kentucky's fourth-largest city, nestled on a scenic bend of the Ohio River in western Kentucky. It is also the culinary and cultural hub of Western Kentucky, featuring a wide variety of wonderfully delicious, locally-owned restaurants and a thriving arts community. No trip to Owensboro is complete without enjoying Owensboro's signature hickory-smoked barbecue mutton and flavorful burgoo, sampling some of Kentucky's finest bourbons, and exploring our ties to the roots of bluegrass music. Owensboro hosts more than 20 annual festivals, including the world-famous International Bar-B-Q Festival, ROMP bluegrass music festival, Big O Music Fest, and the Western Kentucky Botanical Garden Daylily Festival. As the Bluegrass Capital of the world, Owensboro is home to the Bluegrass Music Hall of Fame and Museum, the world's only facility dedicated to the history and preservation of the history of the genre that originated in Western Kentucky. For food, fun, and adventure - Visit Owensboro!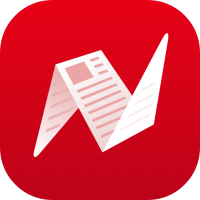 This is original content from NewsBreak's Creator Program. Join today to publish and share your own content.