Hey, y'all! Tucked away at Timber Pointe Resort, which is very close to my home away from home: Lake Cumberland, is Reel Java & Creamery. Whether you want your caffeine fix (and they're the only local coffee shop in Russell County!), homemade ice cream, or a delicious meal — this is the place for you & your family.
Reel Java & Creamery: Jamestown, KY
As soon as I walked in, the first thing I noted was how at home I felt. I'd compare the interior to that of a lodge: large, comfortable seating, a beautiful fireplace, and a gorgeous outdoor seating/dining area. The atmosphere is unlike anything we've had in Russell County before – and for that, I am excited.
While I decided on the perfect pizza toppings, I tried a baked treat + a hot drink. Dessert first, am I right, y'all?!
The Pizza: Reel Java & Creamery
I started with the thin crust pizza which is made with cauliflower. Now, hear me out. I know some of y'all aren't cauliflower fans, but this crust is everything that I've ever wanted and more. It's crunchy & flavorful — and I assure you that you wouldn't know it was made from cauliflower if I hadn't told you. Order it and thank me later. I got mine with banana peppers, pineapple, and hot honey. The hot honey really took the pizza to the next level!
Next was the thick crust, which was equally delicious. The crust was seasoned with "pizza crack" (aka butter + garlic); as for toppings, I chose pepperoni, sausage, fire-roasted peppers, onions, and – of course – the hot honey.
Ice Cream: Reel Java & Creamery
When I said I had dessert before my meal, I didn't mean that it was going to be my only dessert. I had to have some of their homemade ice cream, as well!
The Java Float Latte is made with their ice cream + your choice of latte flavor (I chose vanilla), topped with whipped cream + drizzled with chocolate/caramel.
The Shake Up — well, I had to try it, too. It's a bowl of their homemade ice cream topped with a shot of espresso. Need I say more?
Visit Reel Java & Creamery
Whether you are a local or a tourist, you need to make it a point to visit Reel Java & Creamery at 2671 S. Hwy 92, Jamestown, KY 42629.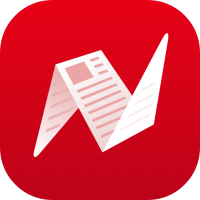 This is original content from NewsBreak's Creator Program. Join today to publish and share your own content.