Hey, y'all! Tucked away on the second floor of the historic Galt House Hotel is my new go-to spot downtown: Jockey Silks. Jockey Silks Bar has been a mainstay of the Louisville Bar Scene since 1972. Originally known for its dark corners and hand-carved wood, the bar shut down in July 2019 for an intense renovation. Trust me when I say this, y'all: it's stunning. The space is chock-full of dark tones, yet they are inviting, warm, and – as odd as this might be to say – seductive.
Jockey Silks Bar: Redefining Louisville's Cocktail Scene
An upscale bourbon lounge for the modern traveler and bourbon aficionado, there's a menu offering for everyone. Though not exclusively bourbon (I'm a gin lover, as y'all know), beginners to experts will be impressed by the curation of spirits.
Pro tip: while there, you can order small bites; or, if you're really hungry, walk next door and dine at the fabulous new Walkers Exchange.
The Drinks
Jockey Standards:
Winter Old-Fashioned (Bourbon, Sugar, Barrel Bitters, Winter Spices — Dark and Warming)
Jockey's Manhattan (Bourbon, Averna, Vermouth — Boozy and Herbal)
Kentucky Apple Shine (Brown Sugar Bourbon, Spiced Apple Cider — Spiced and Fresh)
Oaks Philly Mule (Vodka, Cranberry, Lemon, Cassis, Ginger Beer — Fruity and Robust)
Smoke On The Water (Rye Whiskey, Brandy, Vermouth, Bitters, Smoke — Smokey and Bittersweet)
Belle View Suite (Blueberry, Hibiscus, Red Tea, Lemon, Prosecco, Gin — Bright and Bubbly)
Oh – and don't miss the extensive bourbon flights + bourbon pours!
As a gin lover, I have to say this: I was served the best gin and tonic that I have ever had in Louisville (maybe ever). Served in a Spanish/Portuguese fashion, your choice of gin is mixed with my favorite tonic (Fever-Tree) + topped with juniper berries, plus delicious spices and adornments. Not only was it delicious, it was gorgeous!
Needless to say, I will be returning… for both the impeccable drinks and the immaculate service.
Visit Jockey Silks
You can visit Jockey Silks on the Second Floor of the West Tower of the Galt House Hotel: 140 N. Fourth St. Louisville, KY 40202
Learn More
To learn more about their extensive drink menu, click here; for information on the small bites, click here.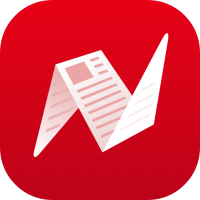 This is original content from NewsBreak's Creator Program. Join today to publish and share your own content.