Hey, y'all! Have you visited the Bulleit Distilling Experience In Shelby County, KY? If you haven't, you are missing out!
The Bulleit Distilling Experience in Shelby County, KY
About Bulleit
To quote: "A tavern keeper in 1830s Louisville, Kentucky, Augustus Bulleit was dedicated to a single goal: the creation of a bourbon unique in flavor. After experimenting with countless varieties, he finally came upon a bourbon with the character he had long sought after.
One fateful day, while transporting his barrels of bourbon from Kentucky to New Orleans, Augustus Bulleit vanished. What happened is still unknown, and his creation nearly disappeared into history along with him."
Fast forward to 1987: "Thomas E. Bulleit, Jr., fulfilled a lifelong dream of reviving an old family bourbon recipe by starting the Bulleit Distilling Company. Inspired by his great-great-grandfather Augustus Bulleit, who made a high-rye whiskey between 1830-1860, Tom left a successful law practice and risked everything to experience life on the frontier. Today, we're not the only ones who are glad he did."
Bourbon In Shelby County, KY
The new Bulleit Experience in Shelby County is unlike any other that I have visited to the state.
First: the facility is drop dead gorgeous.
Second: the tasting experience is elevated in a way that I've never experienced. While, yes, it boasts some traditional sampling aspects — it is rooted in aromatics and the relationship between smell and the elevation of one's taste palate. I won't spoil the experience, as it's special. That said, I'll disclose this: when sampling at the end of your tour, you will have a newfound appreciation for the process, the craftsmanship, and the entity that is bourbon whiskey.
Bulleit Frontier Works
Lastly: when touring the facilities, you will be amazed at the art component. That is due to Bulleit Frontier Works, "a series of projects where Bulleit collaborates with people who are pushing the frontier of their craft or expertise. Whether that's creating the world's largest tattoo billboard or giving new life to the old craft of neon signs, all of our Frontier Works projects highlight the interesting people and places at the edge of the modern frontier."
In my opinion, it's symbiotic — Bulleit aims to push the frontier of the spirit industry in Kentucky, while simultaneously uplifting others that do so in their respective artistic medium. I respect them deeply for that.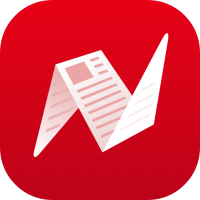 This is original content from NewsBreak's Creator Program. Join today to publish and share your own content.