Hey, y'all. The Galt House. It's a Louisville - and a Kentucky! - property that we all know and love. Today, I'm giving you a comprehensive look at what you can expect when Dining At Walker's Exchange, one of the restaurants inside the Historic Galt House Hotel. To foreshadow: you're in for a treat!
Dining At Walker's Exchange in the Historic Galt House Hotel
About Walker's Exchange
The history is fascinating and I want to quote it here, as it is important to understand the pertinence of this institution:
"Being the first, and, for a brief time, only tavern in Louisville, Walker's attracted all the great names that built Louisville, including statesman Henry Clay. By 1845, Walker's was more than a tavern and changed its moniker to Walker's Restaurant Hotel. Success followed Mr. Walker and he moved his thriving hospitality business to a newly erected building on Third Street between Main and Market for its final iteration as Walker's Exchange. With its convenient proximity to the river in a thriving port city, Walker's Exchange served the best and freshest cuisine transported from one end of the country to another. Walker's hosted weary guests and hungry city folk until the 1890s. In 2019, Walker's Exchange returns once again with a modern, open floor plan, and serving three square meals of Louisville cuisine every day."
How great is that? Walker's Exchange offers rich, delicious southern cuisine via breakfast, lunch, dinner, and a Sunday brunch. The restaurant itself is bright, modern, yet extremely comfortable. An oversized oven is the focal point of the kitchen and your mouth will water at the courses that come out of it. Oh, and when the weather warms back up -- be sure to enjoy the outdoor dining experience, which boasts views of the Belvedere and is shaded by the Galt House's third floor balcony.
The Food
Walker's Mercantile Chopped Salad -- a lettuce mix with chickpeas, avocado, tomato, cucumber, feta, bacon, and a balsamic vinaigrette. It's very light and healthy!
French Onion Soup: robust, decadent, and rich.
Walker's serves Oysters Rockefeller, complete with sambuca, bacon, spinach, grana padano, and white wine. The Grana Padano (a cheese from the Po River Valley in Northern Italy) really stood out, as did the plating. Gorgeous.
I highly recommend the Fig and Pig Pizza, which is topped with fig spread, fontina, balsamic onions, arugula, Kenny's bleu cheese, and Broadbent Country Ham.
Walker's Rigatoni Bolognese features slow-simmered beef and pork, San Marzano tomatoes, and grated parmesan.
Visit Walker's Exchange
West Tower, 140 N S 4th St 2nd Floor, Louisville, KY 40202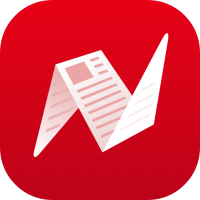 This is original content from NewsBreak's Creator Program. Join today to publish and share your own content.