Hey, y'all! Love going out for brunch in Knoxville, Tennessee? You should - and for good reason! The "Marble City" is home to some of the region's best brunch! These are the Five Best Brunch Spots In Knoxville Ranked, as per Yelp. Do you see your favorite on the list? If not, tell me in the comments: what's your go-to spot for brunch in Knoxville?
1. OliBea
Address: 211 S Central St Knoxville, TN 37902
Phone: (865) 200-5450
The OliBea Team is second to none -- and they are ranked Knoxville's best brunch for a reason! You'll love the Tennessee Benedict (biscuit, local ham, poached egg, smashed potatoes, rushy springs hollandaise), geechie boy farm burrito (braised collards, carolina gold rice, white sweet potatoes, sea island red peas, cashew queso, oaxacan mole), and the #BrunchGoals salad (mountain roots farm greens, pickled red onion, mushroom 'bacon', twelve-minute egg, sea island pea hummus, avocado, tahini dressing).
Learn more: olibeaoldcity.com
2. Farmacy
Address: 5018 Kingston Pike Knoxville, TN 37919
Phone: (865) 247-4678
Saturday and Sunday brunch at Farmacy is not to be missed! Farmacy is a local, chef owned restaurant in Knoxville, TN. They serve southern-inspired dishes with a focus on fresh and natural foods. Some of the quality and local purveyors they use are Flour Head Bakery, Sunrise Dairy, Shelton Farms, Sweet Water Valley Cheese, Bloomsbury Farm, Painted Hills Beef, Springer Mountain Farm, Special Growers, Snapps Ferry, Studio Brew, Beeler's, Green Valley, & Honeybee Coffee. Order the Good Ole Boy (french dip: pepper-crusted painted hills beef brisket, whiskey onions, sweetwater valley white cheddar, horseradish cream, au jus), the biscuits and gravy (open-faced biscuits with pan gravy, buttermilk fried springer mountain chicken, candied bacon), and/or the brunch burger (brasstown beef patty, sweetwater valley white cheddar, whisky onions, pickle juice mayo, bacon, a local sunny egg, wild arugula).
Learn more: knoxfarmacy.com
3. Ruby Sunshine
Address: 37 Market Sq Knoxville, TN 37902
Phone: (865) 338-9712
The people of Knoxville love Ruby Sunshine! Don't miss the pig candy bacon bites (applewood-smoked bacon bites, candy glaze), gulf shrimp omelet (gulf shrimp, cheddar cheese), bayou shrimp (gulf shrimp, pork tasso, creole tomato sauce, two poached eggs, fried green tomatoes, buttermilk biscuit), or the bananas foster pain perdu (french toast, rum-flambeed bananas, raisins).
Learn more: rubysunshine.com
4. Scrambled Jake's
Address: 7428 S Northshore Dr Knoxville, TN 37919
Phone: (865) 540-6199
Scrambled Jake's knows one thing: breakfast and brunch are the most important meals! Order the sonora scrambler (three cafe-free eggs scrambled, fresh avocado, roasted tomatoes, breakfast potato casserole, white queso, pico de gallo), the crab cake eggs benedict (two lump crab cakes, buttered + grilled English muffin, two cage free poached eggs, mornay, hollandaise), and/or the naan breakfast pizza (fresh mozzarella, pecan-smoked bacon, green onion, tomato confit, sunny side up egg, warm crème fraîche).
Learn more: scrambledjakes.com
5. Southern Grit
Address: 126 S Central St Knoxville, TN 37902
Phone: (865) 240-4275
Rounding out the top five brunch spots in Knoxville is Southern Grit. Don't miss the "that's my jam" burger (house bacon jam, havarti, caramelized onions, over easy egg), the southern mess sandwich (chicken, bacon jam, pimento cheese, tomato, maple syrup), or the big easy (choice of beer-battered shrimp or crab cake, lemon-dill aioli, lettuce, tomato).
Learn more: thesoutherngrit.com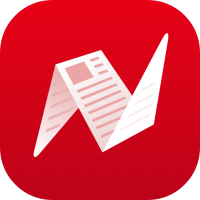 This is original content from NewsBreak's Creator Program. Join today to publish and share your own content.