Do you have what it takes to be the best baker in the Commonwealth of Kentucky? Not if you can't incorporate Bourbon, Bacon, and Butter into your recipes -- at least by Shelby County's standards!
The annual Bourbon, Bacon, and Butter Bake-Off is tonight, April 15th, in Downtown Shelbyville. Presented by the Shelby Main Street Promotion Committee, the Barrel Room, and Visit ShelbyKY, this event is a highly-anticipated gathering for the community each year.
The rules of the competition are simple: each recipe must be a dessert and it must include bourbon, bacon, and butter. It doesn't get much more southern - or Kentucky - than that!
Entries compete in one of two categories: professional or amateur. In year's past, the amateur category was reserved for community members, while the professional category was largely made up of local chefs.
As such, the 2021 Bourbon, Bacon, and Butter Bake-Off is sure to be a delicious competition. While the deadline to enter has passed (April 9th), spectators can still enjoy the spirited, fun-filled evening.
Community figures and media personalities will judge the event, which is open to the public from 5:30 - 7:30 PM. The event is being held at the Barrel Room, which is located at 622 Main Street, Shelbyville, KY 40065.
Will I see y'all there?
About Shelby County, KY
Shelby County, a community of small-town charm and world-class equestrian events, is the American Saddlebred Capital of the World. Home to 90-plus Saddlebred horse farms and breeding and training facilities, ShelbyKY gives visitors a rare peek into the world of the Saddlebred show horse. Attractions include Kentucky's only designer outlet mall, The Outlet Shoppes of the Bluegrass; the antique, home accessory and furniture shops comprising "Design Destination"; Jeptha Creed Distillery; Bulleit Distillery; Talon Winery; and the Shelby County Community Theatre. ShelbyKY's dining landscape includes culinary icons Science Hill Inn and Claudia Sanders Dinner House; overnight choices range from brand-name chain hotels to downtown lofts; and there are ample outdoor adventures to enjoy.
Follow me to see more articles like this.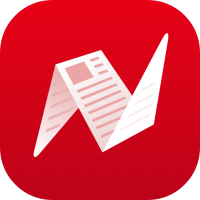 ...