Tired of being cramped inside and ready to get outdoors and explore? Then you've come to the right place. I've lived here all my life and have to say that Whatcom County (and its surrounding areas) offer the most incredible opportunities for outdoor exploration, ranging from its wildlife, access to both fresh and salt water, and - oh goodness - the views. We're all about those mountaintop views. So check out my top five all-time favorite camping spots in (and around) Whatcom County.
Larrabee State Park
Located on Samish Bay, Larrabee State Park offers a wide variety of recreational activities, from boating to fishing to dog walking and, of course, camping. What I love most about this place has to be the viewpoints overlooking the bay. If you look long enough, you might even find whales or sea otters off in the distance. The only downside about this place has to be its location. Even with the gorgeous views, the camp itself happens to be located right next to a railroad, and the campground isn't too quiet either. Still, the location itself is loaded with recreational activities and ways to keep busy. Just don't expect a good night's sleep.
Silver Lake Park
If you like fishing (and camping), then you'll love Silver Lake. Since a kid, I've been going here, and every trip seems to be better than the one before. You can rent a yurt or a cabin if you don't want to bother with a tent, and they even have boat rentals for those who want to go fishing or enjoy a day out on the water. The lake itself hosts a wide variety of fish. Still, it's more commonly known for its residential Kokanee trout, which can grow up to 6 lbs. (Hint: if you rent a boat, and it's super windy, do not - I repeat, do not - get a paddleboat. It took me three hours (and $80 extra bucks) to get back to shore).
Artist Point
If you're up for an adventure, then consider taking a trip up to Artist Point. What's so special about this place has to be the views, but be warned, it requires more than a small hike to get there. The trailhead starts from the ski slopes before leading up to the peak of Artist Point. From there, you'll find breathtaking views of the Cascades and its surrounding mountaintops. Be warned, however, that you'll have to tread through avalanche territory and steep slopes, so make sure to brush up on your snow gear and survival skills.
Birch Bay State Park
Birch Bay is a well-known location for many reasons, but I'd say that the Birch Bay State Park has to be its main feature, with over 8,000 feet of saltwater shoreline and camping grounds just a short hike away. The park itself is pretty big (194-acres), and the campground hosts close to 150 12-12 standard sites for tents, plus 20 additional camping sites for RV's, offering access to water and electricity. For additional activities, the campground hosts a pool. Still, the State Park offers a wide variety of opportunities, from sightseeing (birdwatching & other wildlife) to hiking and even clamming - though not usually found in abundance. This one's definitely a place to take the whole family.
Swift Creek Campground
What used to be known as Baker Lake Resort, Swift Creek Campground offers some great views and plenty of recreational activities, including camping (duh), fishing, horseback riding, water activities, and even (some) winter activities. For me, the best part has to be its ease of access to Baker Lake, with a convenient 20-slip dock and a paved ramp for larger boats. Don't worry if you don't have a boat, as they have a wide variety available for rent.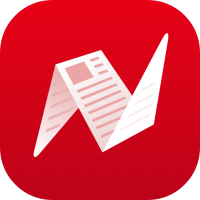 This is original content from NewsBreak's Creator Program. Join today to publish and share your own content.