I'm a born and bred Washingtonian, and if you know anything about Washington, you know that we can't handle the heat. And that's not to say that we like it cold - I sure don't - but we tend to freak out as soon as the temp hits anywhere above 70 degrees.
Fortunately, Washington is littered with some of the most beautiful water reservoirs on the planet. Need to cool off? Check out these locations below.
Whatcom Falls
Just a skip and a hop from downtown Bellingham, this place is gorgeous, with waterfalls up to 20 feet high! Be careful, though, as some of these waterfalls cascade into heaps of boulders. With that said, you'll find plenty of divable waterfalls and opportunities to cool down from the summer heat. It's also a great spot for hiking, birdwatching, and even a few parks to bring the kids.
Diablo Lake
Boy, are you in for a treat. Nestled in the beautiful valleys of the North Cascades lies Diablo Lake, a manufactured reservoir with glaciers that flow directly into its waters. For that reason, temperatures can get quite cold, ranging anywhere from 48-70 degrees. Diablo Lake is also an ideal spot for hiking, with trails up to 7.5 miles long. Consider bringing a canoe or kayak if you want to experience all that this lake has to offer.
Bloedel Donavon
Bloedel is, without a doubt, the most popular park (and lake) for families here in Whatcom County. The water can get a little cold from time to time but, isn't that the point? You'll also find plenty of opportunities for water activities, from kayaks to jet skis to floating bouncy castles (of course, none of these are actually provided). They also recently added a floating dock for kids (of all ages) to play on.
Samish Park
Last but not least, Lake Samish offers some great opportunities for fishing, but what's not as popular - or at least well known - would be the tiny park located in its center: Lake Samish County Park. If you want deep, clean waters, privacy, and lots of trails to travel, then this is the spot for you. Be warned, however, that it's a small park, with little room to swim and even less parking. With that said, this is my favorite spot to go without a doubt - unless I'm willing to drive up to Diablo Lake, then...well.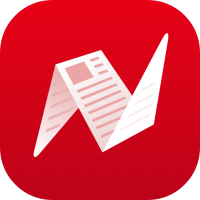 This is original content from NewsBreak's Creator Program. Join today to publish and share your own content.