If there's one thing I love about the PNW, I'd have to say that it's the food. If you've been to Bellingham, in specific, you'll find dozens - if not hundreds - of local restaurants thriving, even during these hard times. That's right; I'm talking about covid, which did a number on all of these hardworking restaurant entrepreneurs. So I decided that it's my duty, being a born and bred Washingtonian, that I share my all-time favorite local restaurants here in Bellingham, WA. So read below because you won't want to miss out on these!
Culture Cafe
As the name suggests, Culture Cafe offers a variety of food. Specifically Hawaiian & S.E Asian flavors. In addition, they make the best (if not only?) Mahi-Mahi burger in town. On top of that, their Poke (Poh-Kay) bowl is to die for. Besides that, you'll find entrees like their famous Korean Fried Chicken dish, their Hunters bowl, and even a beautifully decorated Tonkatsu Ramen.
Big Stick Barbecue
Hands down, by far the best barbecue in town. Don't forget to try their burnt ends - delicious! The brisket melts in your mouth like butter, and the ribs fall right off the bone. Their homemade sauce is to die for. But be sure to make a reservation in advance - that's right, they're that good!
Bluefin Sushi
If you like sushi, then you have to try Bluefin. I'm not a huge sushi fan myself, but my wife is. Fortunately, Bluefin offers various seafood, from deep-fried sushi to sashimi to teriyaki chicken; they've got it all! I would recommend the Funky Monkey for sushi and don't forget to try their teriyaki chicken bento box with homemade teriyaki sauce - yum.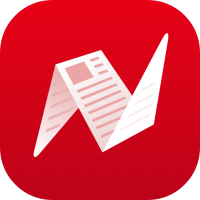 Are you from Bellingham? What are some of your favorite local restaurants? Let me know! Also, I'm covering the top fishing spots here in the PNW. Got any recommendations?
This is original content from NewsBreak's Creator Program. Join today to publish and share your own content.