Recognizing the long history of violence and exclusion the Asian American communities have endured in silence, the state of Illinois becomes the first state in the history of America to incorporate Asian American history in public schools.
On Friday, the 9th of July 2021, Governor J.B. Pritzker signed the Teaching Equitable Asian American Community History (TEAACH) Act. The TEAACH Act dictates,
"Beginning with the 2022–2023 school year, every public elementary school and high school shall include in its curriculum a unit of instruction studying the events of Asian American history, including the history of Asian Americans in Illinois and the Midwest, as well as the contributions of Asian Americans toward advancing civil rights from the 19th century onward."
Governor JB Pritzker speaking on the TEAACH act in Illinois
Illinois is home to the fifth-largest Asian American population in the United States. Moreover, 80% of Illinois Asian Americans reside in Chicago's metropolitan area. It hardly comes as a surprise considering Chicago, Illinois, is the third-largest metropolitan city in the United States after New York and Los Angeles.
The Asian American population in the United States currently stands at 18.9 million. Furthermore, in some reports, Asian Americans are projected to become the largest immigrant group and surpass the Hispanics in 2055.
Considering the recent sudden increase in racist violence towards the Asian American communities, including violence towards elderly Asian Americans, one must ask why it took this long for elected leaders to take practical steps to curb violent racism?
The California State University reports that Anti-Asian hate crimes reported to the police across the country rose to 150% even though overall hate crimes dropped 7%. As a result, the Asian American communities were forced to take a stand and protest. This is the reason why prominent citizens like Mr. Lee Wong, an elected official and a US Army vet who served 20 years in the army, took off his shirt to show the battle scars he had sustained in service to his country and asked the question,
"Is this patriot enough?"
Mr. Lee Wong continuing said,
"I have put up with a lot of s*** in silence … too afraid to speak out, fearing more abuse and discrimination."
Those who took the initiative to bring to justice the racists who targeted elderly Asian Americans included Asian American Actors who offered money for information to identify the perpetrators.
The expressed genuine fear from a community that carries the generational scars of injustice should not have to resort to paying money to identify those who harm them or show their battle scars in service to the nation to prove that they are American enough. However, Illinois's stand against Asian American hate crime is not only commendable but has also received praise from educators. Sohyun An, a professor of elementary and early childhood education at Kennesaw State University in Georgia, commenting on Illinois's TEAACH act, Said,
"No state has ever done this. It is a watershed moment in history in terms of teaching Asian American history in K-12 schools."
Illinois State Rep. Jennifer Gong-Gershowitz, a third-generation Chinese American and a co-sponsor of the Bill, has earlier this year said in a statement,
"It helps create a more inclusive and comprehensive understanding of American history for all students in Illinois and helps fight anti-Asian racism and xenophobia. For the 100,000 Asian American K-12 students in Illinois, it ensures they see themselves accurately represented, "Asian American history is American history."
Illinois,is currently facing an economical problem that has been battered and made worse by Covid -19. Illinois also has the second worst fiscal health in the country. The city of Chicago, Illinois, where most of Illinois's Asian Americans reside, has also been affected by the poor management of mayor Lori Lightfoot. Earlier this year, she shocked Chicagoans and state-wide Illinois when she announced she would not be offering interview opportunities to white journalists.
The incident resulted in journalists of color boycotting the mayor's offer in solidarity with their fellow white journalists. Chicago has also dominated the headlines for the increase in gun violence that further eroded the mayor's image with her constituents. Despite the challenges Illinois and Chicago in particular face, Illinois Democrat Governor got it right with the TEAACH act. Would his Republican colleagues in other states follow suit? What do you think?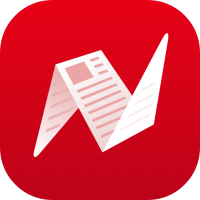 This is original content from NewsBreak's Creator Program. Join today to publish and share your own content.