The State of Texas has come a long way in terms of how the State treated African-Americans. The history of African-Americans in Texas has been a long, arduous one. The African-Americans endured slavery, violence, and even free blacks struggling with laws that banned them from residing in the state. It was also in Texas where blacks had overcome Jim Crow laws that enforced racial segregation, an ugly past that was prevalent in America's Southern States. 
However, despite overcoming and surviving one of the nation's darkest history, the African American in Texas is yet to be in a position of leading Texas, unless we disregard Texas' first African-American Governor, Barbara Jordan, who became a Texas Governor for one day only. Barbara Jordan, a woman who broke barriers and one of the antagonists of the Jim Crow laws as a civil rights movement leader, got her day in office because the elected and real Governor, Preston Smith, and his deputy were out of State on official government business.
Forty-nine years later, on July 4th, 2021, an African American man, Mr. Allen West, a former State GOP chairman, and a retired Lt. Colonel, has declared he is running for Governor against the incumbent Governor Gregg Abbot in 2022. Governor Gregg Abbot has twice been elected to office and is seeking a third term. Furthermore, former President Trump has also endorsed Texas Governor Gregg Abbot.
Allen West's Independence Day Message
How realistic is Allen West in challenging a fellow republican? It turns out Allen West has had enough of how Governor Gregg Abbot is running Texas. He said in a video,
"I've not been in elected political office for about a decade, but I can no longer sit on the sidelines and see what has happened in these United States of America and … the place that I call home."
In the same video, Allen West spoke about Thomas Jefferson and read aloud the Declaration of Independence to churchgoers on the 4th of July. 
So where was Allen West in Gregg Abbot's two terms, and what was he doing on the sidelines? It is true that Allen West has criticized Governor Abbot's handling of the coronavirus, sued and physically protested outside the Governor's mansion while even calling the next State House speaker a "political traitor." However, I am afraid criticisms alone are not enough as the Republican party's chairman in Texas was in a position to influence and do more.
Mr. Allen West is also a man of firsts in his own way. He was born and bred in Atlanta, Georgia, and hails from a career military family. His mother worked for the marine corps as a civilian, and both his brother and father saw action in Vietnam and World War two, respectively. However, West claimed that he was brought up as a conservative while his parents were registered democrats.
Allen West, as a career military officer, was involved in a controversy that almost had him court-martialled as Lt. Colonel Allen West acted on intelligence about a plot to ambush his unit that involved an Iraqi police officer. Subsequently, West fired his pistol near the Iraqi police officer's head, which led to him providing names to West. Soldiers from West's unit also beat the Iraqi officer. The controversy ended Allen West's military career as he was charged with violating articles 128 and 234 of the uniform code of the United States. 
The charges were later referred to an article 15 proceeding, saving Lt. Colonel West from a court-martial and fined $5000 in the process. On the proceedings, West said,
"I know the method I used was not right, but I wanted to take care of my soldiers. If it's about the lives of my soldiers at stake, I'd go through hell with a gasoline can."
When West was removed from his military post, he retired and received more than 2000 letters and e-mails and a letter supporting him, signed by 95 members of the US Congress and sent to the Secretary of the Army. After retiring from the army, he moved to Florida with his family and became a high school teacher for a year before becoming a congressman, representing Florida's 22nd district.
It is too early to tell how much of a challenge West's bid for the seat will pose to incumbent Texas Governor Gregg Abbot or whether this is a Republican squabble that will only weaken the republicans. However, from the outlook, the facts are that there has never been an African-American Governor in Texas. This, coupled with the fact that Mr.West is going against a fellow Republican and a native Texan who enjoys broad support, including the endorsement of former President Trump on a campaign slogan that goes "I can no longer sit on the side-lines," does not look promising. But, then again, as with all thing's politics, one never knows. Still, if there will ever be a Texan African-American for governorship, it's not only befitting but also appropriate that it has to be a Texan African-American.
While Allen West has been through it all, from an almost a disgraced military officer to a tea party star, perhaps he has what it takes as a survivor. From here onwards, It's Texans who will decide who will be the next Governor of Texas. Allen West's bid alone is a testament to how far Texas as a State has come. Should Mr. Allen West win, it will be the conclusion of the final chapter of the story of Texas' African-Americans and their long struggle for equality and representation. What do you think?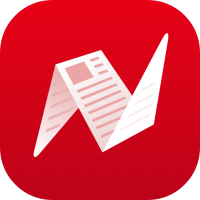 This is original content from NewsBreak's Creator Program. Join today to publish and share your own content.