Kristen Gilbert; early years (left) and recent photo (right)
Betrayed by the man she killed for, the suburban wife and mother of two, nurse Kristen Gilbert was convicted for the murder of four veterans but is thought to have murdered over 100 veterans in the seven years she worked at the Veterans' Affairs Medical Center. Her modus operandi was inducing cardiac arrest.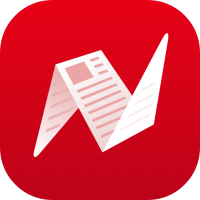 Early life
The Stricklands were a typical middle-class family. Richard Strickland worked as an electronics executive after a career in the United States Coast Guard, and his wife Claudia was a homemaker and a part-time school teacher. The family lived in River Falls, Massachusetts, where their oldest daughter, Kristen, was born on November 13, 1967. For the first seven years of her life, Kristen was an only child, but things took a turn when Claudia gave birth to the family's second daughter Terra. Kristen's world shattered, and thus began a life of lies and manipulation.
As a teenager, Kristen rebelled and her resentment towards her sister worsened as she believed Terra was her father's favorite daughter. The Strickland's strict parenting style did not help their daughter. It only increased her jealousy and bitterness.
History of Mental Health
While Kristen aced in her academic pursuits and accomplished good grades, she was not doing well in her romantic relationships. She would play mind games with her boyfriends by threatening them, and it was not unusual for reprisal attacks to follow such as sabotaging their cars and harassing them. She went as far as threatening suicide by eating glass when one of her boyfriends dumped her.
When troubled Kristen made a suicide attempt on her life at the tender age of eighteen years, no one knew whether this was an attention-seeking ploy or a disturbed young woman's final solution to her problems. Still, when her school recommended her to a psychiatrist, Kristen doubled down by transferring from the school altogether. A year later, working as a home health aide, she purposefully scalded a disabled child despite the bath having a specially fitted system that set the water at the right temperature. It is unknown whether this was her first murder attempt. Although it was so horrific that over 60% of the child's body was scalded, she faced no repercussions when the parents complained to her supervisor.
Saviour or Angel of death?
In 1988, Kristen eloped with her boyfriend Glen Gilbert, and later that year, she graduated from Greenfield Community College. She then began her nursing career in 1989 at the Leeds Veterans' Affairs Medical Center (VAMC), displaying utmost professionalism in her job and exceptional social engagements with colleagues.
By late 1990, Kristen had a steady career and a stable family home with two sons when she was permanently assigned to Ward C at the VA Medical Center, a shift that ran from 4 pm to midnight. Regardless of any shift she was given, the death of patients under her care continued. There were twice as many deaths whenever she was on duty than all other shifts combined, earning her the nickname "angel of death" from her colleagues. Although this was spoken in jest, behind her back. They were oblivious and unsuspecting.
Her killings escalated when she met James Perrault, a policeman working at the VA Center, while on the night shift. Kristen began a love affair that involved stealing illicit moments at every chance she got. As a result of this new relationship, she underwent a complete change of persona; where she was a modest dresser, the typical soccer mom turned into a glamour puss.
Attempt on her husband's life
Kristen tried to kill her husband Glen at home when she laced his food with diuretic drugs that she stole from the hospital. Glen, unsuspecting of his wife's attempt on his life, fell ill and was taken to the hospital where he was diagnosed with severely lower levels of Potassium and Glucose. This was naïve on his part, considering early on in their marriage, a heated argument led to Kristen trying to stab him with a knife. The police were involved on that occasion but took no further action.
To manipulate her lover James Perrault, she lied that her husband Glen was abusing her at home. Instead of gaining sympathy, she miscalculated James's compassion as he gave her an ultimatum; to either stay with her "abuser" or leave the marriage. She did not hesitate and left behind her husband and two sons.
Race to find the serial killer
Perhaps the reason why Kristen was undetected for such a long time was her savvy killing method; she used epinephrine to induce a heart attack. Epinephrine, also known as adrenaline, is a hormone that the body produces naturally. It is generally used to treat severe allergies and as a last-ditch effort to revive and restart the hearts of patients who go into cardiac arrest. However, massive doses of epinephrine shot to a healthy heart is a mortal danger resulting in cardiac arrest.
Kristen would give a deadly dose of epinephrine in the pretense of flushing her victims' IV lines. Then she tries to resuscitate them when they go into cardiac arrest. Whenever emergency resuscitation is undertaken, James Perrault would be in attendance as per the hospital's rules. Kristen would put on a performance, too bad if the patients didn't make it. What mattered was impressing her lover; her patient's suffering was just a means to an end. The patients were veterans, mostly elderly with medical conditions but with healthy hearts. It's puzzling that no doctor connected the dots of patients dying of cardiac arrest with no heart condition history even though Kristen falsified patients' medical records.
When hospital staff working at Ward C found stolen empty vials of epinephrine, which explained the severe shortage in the hospital, and with the untimely deaths occurring in their ward, fellow nurses of Kristen's informed the hospital administration of their suspicion. Colleagues, for the first time, suspected that the brilliant Kristen might be a serial killer. This prompted the hospital to bring in a forensic pathologist to get to the bottom of the allegation.
Kristen did not take the suspicions well, and she attempted suicide. In 1996, she was hospitalized and suspended on medical grounds. Unsurprisingly, Ward C's death rate fell sharply to similar figures in the previous years before Kristen's employment at the VAMC. Back at the Holly Oak hospital where she was admitted, doctors diagnosed her with numerous mental health illnesses such as anti-social disorder, borderline personality disorder, and narcissistic personality disorder.
The investigation and aftermath
At the VAMC, a police investigation was in full swing. Here is why she was a key suspect:
In the 350 patient deaths between 1989–1996, Kristen was on duty for half of those deaths. Authorities ruled out the possibility of coincidence being 1 in 100 million.
75% of emergency codes requiring intervention, her name was on every report.
She was present in 8 out of the 11 fires reported in the hospital.
Kristen was treated more than 20 times at the hospital for what appeared to be self-inflicted wounds.
Kristen, in a phone call, confessed to her husband Glen that she killed her patients. She recanted the story then again admitted the same to her boyfriend, James Perrault. James broke up with her, and much like in her teenage years, she reverted to her old tactics of violence and manipulations. She took a bottle of pills in a suicide attempt causing frantic James to call the police and even sought help from Glen, her husband. She was out of control, and furthermore, she was released from the hospital and broke into James's apartment trying to coax him to stop testifying before a grand jury about her confession. He was not having it so he filed a restraining order and testified before the grand jury. Once again, she tried to commit suicide leading to another hospitalization.
At the hospital, James visited her often, and she milked him for information. A police search warrant carried out in Kristen's house led investigators to her notebook, where she kept lists of people she interrogated about the investigation.
Due to insufficient evidence, she was not arrested. However, she kept on harassing James and Glen as well as vandalizing their cars. She also called the VA hospital, disguising her voice, and made a fake bomb threat, which led to a house arrest at her parents' residence pending trial, where she attempted yet another suicide and was hospitalized. However, she was found guilty and sentenced to 15 months in a federal prison.
While incarcerated, investigators exhumed the bodies of four suspected murdered patients of Kristen's, where they found victims' tissue samples containing high levels of epinephrine in their bodies. A jury of her peers found Kristen guilty on three counts of first-degree murder. The defense called Richard Strickland, her father, to the stand who pleaded for his daughter's life, but the plea that might have saved her life came from the husband she tried to poison; Glen pleaded with the jury to spare her life for his sons' sake. It worked; she was sentenced to life in prison without the possibility of parole.
I can't help but wonder; had Kristen received the much needed psychiatric help from an early age, all those lives could have been spared. We have to ask ourselves whether she belongs behind bars or if the state should get her the help she desperately needs?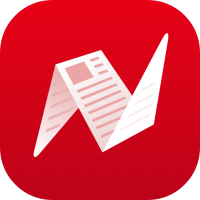 Sources