From Left: Karen, Missy, Laura
When the Seversons adopted their beloved Karen, they never thought that their beautiful daughter would murder her best friend out of jealousy. She was oblivious to the love that was surrounding her and how much she meant to her family. In her mind, being an adopted child meant that her biological parents never wanted her; she was a reject.
Karen was a teenager when the Seversons moved to a new house in a new neighborhood in their old Arleta suburb in Los Angeles. Karen met her new best friend, Michelle "Missy" Avila, who lived a few blocks away. Missy was a friendly, beautiful girl who got along effortlessly with people, and when she met Karen, the two hit it off immediately. Missy invited Karen to her home and introduced her to her mother, Irene Avila, who was happy to host her daughter's new friend. Karen, however, felt jealous of Missy's family life from their first encounter.
Karen's first visit to the Avila's was rather peculiar. As the girls were chatting and settling, Irene was in the kitchen fixing them snacks, but as she returned, she overheard Karen's bragging that she had two sets of parents and siblings, which was amusing to Irene. She thought being a child of divorced parents was nothing to brag about. She dismissed it, recognizing that teenage girls can be silly but was surprised when she met Karen's mom, Paula Severson. Irene found out that the Seversons were never divorced. She was astonished that a child would lie about something like this.
Nevertheless, Paula explained to Irene that her daughter had an overactive imagination. Irene left it there, but that was who Karen was. That lie was her way of saying she had it better than Missy. She was projecting her inferiority complex.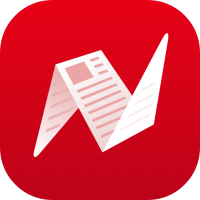 Lies and manipulation by Karen
Karen dominated and would manipulate Missy by driving away all her friends, including potential boyfriends. Missy believed Karen was her best friend and was only concerned about her wellbeing; she felt she was looking out for her, but Karen was only looking out for herself. She did not want Missy to have any friends besides her, and to achieve this goal, she would make up nasty lies about Missy while providing emotional support whenever the girls became mean to Missy. She would reassure Missy that she had nothing to worry about as she had her back.
Karen's lies and manipulations continued. She soon met a new boyfriend and fell madly in love. She thought she was finally getting noticed by the boys, just like her beautiful friend Missy whom she adored and hated in equal measure. Missy, on the other hand, was not doing well. Her parents were getting separated, and her world turned upside down. So too would Karen's. She fell pregnant at the tender age of 15 years old.
Heartbreak, anguish, and more bitterness
On January 31, 1983, Karen gave birth to a baby daughter. Having a child at such a young age proved to be challenging. In the meantime, Missy met another girl, Laura Doyle, with whom she became close friends while Karen was away from school due to the pregnancy. Like Karen, Laura was not popular at school and came from a broken family of addicts.
The Seversons helped Karen take care of the baby, but she would often leave the house and visit Missy. Missy's home has become a retreat where she could get away from her troubles. In one of those such visits, Karen found a boy with Missy in her bedroom. Karen demanded Missy get rid of him. However, Missy refused, and Karen, in a psychotic frenzy, had a meltdown. Missy dismissed her friend's outburst and thought the baby's stress and her breakup with her boyfriend took a toll on Karen. Nonetheless, Karen resented Missy and only made up later with her not because she cared for her but because Missy's popularity still mattered. Deep down, her hate festered even more.
Missy persuaded her friend Karen to come back to school for her tenth grade. Karen agreed, but her insecurities would not let her go back to the same school and face her former schoolmates. She decided to go to another school, Mission High, which was considered a school for dropouts. In the act of rebelling against her parent's separation, Missy changed schools and joined Karen at Mission High. Missy thought the move would cement her loyalty to her friend. The girls' grades dropped as they spent most of their time drinking and smoking with the wrong crowd. Still, Missy's popularity never waned, to Karen's disappointment. Even worse, boys still flocked to her.
Unbridled jealousy
Laura Doyle started to date one of Missy's old flames, Victor Mathews Amaya, and Karen began to date another of Missy's ex-boyfriends, Randy Fernandez. Once again, Karen fell pregnant. Both ex-boyfriends remained friends with Missy, though Laura and Karen suspected Missy wanted to get back with her ex-boyfriends, despite Missy being in a relationship with her new boyfriend George.
At a visit to Karen's flat, Randy pulled Missy to his lap and told her he still had feelings for her. Karen walked in on them and had another one of her meltdowns. None of Missy's explanations registered, vowing that Missy will never take anything from her ever again. Meanwhile, Laura was dumped by her boyfriend, Victor, due to her extreme jealousy of Missy.
This triggered Karen and Laura to plot revenge on Missy; however, they still pretended to be on good terms with Missy because, with all her faults, Missy was still a popular girl. To achieve their vengeance, Karen called Missy a week after her outburst to apologize. Missy, as always, believed her friend and reconciled with her. It would prove to be her biggest and final mistake.
Retaliation
On October 1, 1985, Karen and Laura put their plan in motion. Missy told her mother Irene that she was going to the park with her friend Laura promising to call her if it got late. It was Laura's job to lure Missy, and the plan worked. Laura brought Missy to the park. Eva Chirumbolo, a new friend of the girls, and Karen were already waiting at the park. Laura and Karen started to argue. Laura came back to the car and, with Missy in the passenger's seat, sped off heading to camp Colby, the girls' old hangout.
When they reached the parking lot, Laura and Karen confronted Missy. Missy, while crying, was led through a dirt road by the two girls. Eva was following behind at a distance, confused as to what was happening. She was not alone; Missy, too, was confused about what she did to her two friends to deserve this. They led her to a little clearing by a stream and made her sit on a rock, hurling insults at her. Laura then grabbed Missy's hair, and Karen started to cut them to humiliate her. In the end, Laura and Karen drowned Missy in the stream face down and put a large log of wood on her back.
That evening Laura phoned Irene, Missy's mother, and asked her if Missy was at home. Irene knew that Missy was with Laura, but Laura explained that she and Missy ran into a couple of boys in a blue Camaro car and wanted to hang out with them. Irene, happy with the explanation, expected Missy to return. The next morning, a frantic Irene went to Missy's room, but her daughter was not home.
Irene checked in with her daughter's friends and reported the missing girl to the police. She was informed that it would take 24 hours for a missing person's report to be submitted. Meanwhile, Karen never left Irene's side while the search for Missy was underway. Three days later, on October 4, Missy's lifeless body was found by hikers.
Aftermath
Brazenly, Karen injected herself into the Avila family, moving in with them with her daughter. The Avila family treated Karen like family as she pretended to mourn her best friend. Eva Chirumbolo, who witnessed the murder, though not being involved, kept her mouth shut. She knew she would be dead if Laura and Karen suspected her of betraying them.
Karen, who was very supportive of Irene and the Avila family, started to "investigate" her best friend's murder. She went back to the crime scene with a group of Missy's friends, including the one-time former boyfriend, Victor Amaya. There they found the words "Karen and Missy friends forever" carved onto a tree. They also found the names "Randy and Karen" with slash markings.
Karen, who had previously told her friends she had never been to the place, found it odd to see her name on the tree. She explained that it must be Randy who wrote and slashed the names and that he must be responsible for Missy's murder. This was Randy, the father of her unborn child whom she had aborted to spite him. She conned the friends to accept her story, and they plotted to kill Randy. Victor Amaya then beat Randy so severely that he left him for dead, and when they found out that Randy was recuperating at the hospital, a livid Karen demanded that they finish him off. They almost succeeded, only stopping from shooting Randy dead at the last minute.
Justice for Missy and her family
For three years, Karen and Laura got away with the murder of Missy Avila. Eva Chirumbolo, who had lost her brother to suicide, called the police on July 26, 1988, and told the police what had happened to Missy. It took the loss of her brother to come forward. The following day Karen Severson and Laura Doyle were arrested on a first-degree murder charge to the shock and horror of the Avila family. They were like daughters to them, and Karen lived under their roof. The trial began in January 1990, and three months later, a jury found Karen and Laura guilty of second-degree murder. After serving over 20 years behind bars, Karen was released in 2011 on parole and Laura the following year.
Following Karen's release, she started school tours promoting anti-bullying. In 2013, she released a book titled "Hope beyond the fences" and a second book titled "My life I lived it" published on September 30, 2014, to coincide with Missy's murder anniversary. The Avila family sued Karen in 2015 for the books' profit sales. As a result, the State of California passed Missy's law requiring victims' families to be contacted before publishing works by criminals.
Sources:
Missy's Murder by Karen Kingsbury
Grieving friends emerge as suspects