Photo by Mikhail Nilov from Pexels
You have been hitting the gym, taking exceptional care of your body and appearance. Your girlfriend has been impressed with your sense of style, from the colognes you wear right down to your underwear. Then you finally hit the jackpot when you pop the big question, and she says YES! The first year passes by, the second and the third years come and go, then along comes a child. Wonderful! You become a father and promise to be the proverbial knight in shining armor for your young family.
Then begins the cycles of self-destruction for some men. The first to go is the body that has been well maintained over the years. The second casualty to this sad odyssey is that smart wardrobe you have been building over the years as your clothes no longer fit. The third is the spark that has been illuminating your relationship. To put it bluntly, you no longer are the man she married, the man she fell in love with. So how did you get here? More importantly, why do men allow themselves to be replaced by their worst selves? And why do you think that your adorable wife should accept this version of you that you low-key despise whenever you look yourself at the mirror? These are a few of the challenges we men face; some of these, of course, come due to unfortunate circumstances. Here is what you can do to remind your old lady that your former self is still lurking somewhere in this big mess that you have now become.
Never compromise on hygiene
No one will ever put up with a smelly fella, and it is unfortunate that many men have forgotten how to keep themselves clean that their body odor is strong enough to wake up the dead from their graves. So, if you suspect you smell like a farmer shuffling hay in the summer's heat, consider sticking to the basics. You could start by taking a shower at least once every day, even if you are allergic to water. You can extend your efforts and also shower when going to bed. Your wife will thank you for having spared her olfactory system. Now all she has to worry about is your loud snore.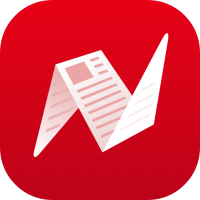 Jazz up your appearance
If she can go to the saloon and spend hours to look beautiful (partly) for you, you sure can spend a few minutes to clip your nails and trim your mustache and beard if shaving is not for you. Even better, should we make it past Covid-19, try a weekly run to the barber for a hair trim and catch up with the neighborhood news. While on the subject of trimming, is there a law that says men must grow rainforests under their armpits so huge, rendering deodorants useless? Please do some manscaping; you may end up liking it and do the folks around you a favor. Don't confuse shabbiness with machismo, and by the way, the beer belly or the dad bod, whatever vernacular you subscribe to, won't add an iota of manliness to your being — just an added burden.
Date night begins a day before
Those blessed with keen insight already know that date night begins at least a day before the actual night. For the rest of us, it might have taken a whole pandemic to arrive at the same conclusion. How else can you expect the missus to enjoy "date night," having not recovered from the fatigue of the never-ending chores she is faced with day in and day out? Well, for some men, I understand sending them to the kitchen can mean a trip to the emergency room, but contrast her daily chores to the fella who comes from work, and his next stop is the couch. Ladies, you are saints; the stuff you put up with is mind-boggling. To all husbands or boyfriends out there, consider trying to take on those chores and give her a break. Send her to the spa, then take her out to dinner, take her to the movies, or whatever her love language is.
Learn to cook
I have seen many men, including some from my own family, who cannot be trusted to serve cat food to their feline friends. Then there are those self-taught kitchen wizards who delight their partners with their magical culinary skills. Cooking is an art of expression if chefs are to be believed, but more importantly, it can give you an opportunity to explore with your better half. The jokes, the laughter, the teasing, tasting, and the compliments are all ingredients that will contribute to a healthy bond in your relationship.
It's all about the little things
Vincent Van Gogh, the famous painter, said, "Great things are not done by impulse, but by a series of small things brought together." This statement also rings true for catastrophes in relationships. The little things will eventually lead to resentment if not tended to and should be nipped in the bud before taking hold. It can be the difference between sailing to the sunsets of dreamland or waking up in the morning looking like a provoked Pitbull, which could potentially ruin your day. Solve everything before it gets out of hand, and to achieve this, you need to be able to communicate and commit.
Do the little stuff around the house; helping with the laundry will go along way; washing up after the family dinner will also be appreciated. More importantly, men should clean after themselves and take part in the house's upkeep. Don't hog the TV as it's for the whole family, so drop the remote-control monopoly and be considerate.
Conclusion
How men behave at home will shape how the next generation of husbands will behave. Be a good role model.
Respect and courtesy towards your loved ones will endear them to you more; kindness is power.
Don't ignore the little things that may annoy your partner, man up.
Cooking, gardening, singing silly karaoke songs, and playing games or any activity or hobby that will make you spend more time with your missus, snatch it and utilize.
If your kids flew the nest, you have all the time on earth to be Romeo at home than spending time in bars or any other unholy place.
Spoil her with kind words and sing her praises.
Never compromise on your hygiene. A clean man is an attractive man.