At last count, there were over 150 breweries and brewpubs in Denver, Colorado. Now, the pandemic has created an environment reminiscent of Lord of the Flies where only the strongest in the Mile-High City will come out on top, but that only means that you will taste the beers with the best stamina.
After all, you don't want to spend your time drinking a beer that won't be around in a year. You spend all your time cultivating a favorite on to show up to a closed sign on the window.
How disappointing! Here is a Brewpub that will stand the test of time.
Wynkoop Brewery
1634 18th Street - Denver, CO 80202 - 303.297.2700
According to the website:
"Wynkoop is Colorado's First Brewpub, home to tastemakers and rulebreakers, bushwhackers and envelope pushers. For almost three decades we've been brewing handcrafted beer in our modest basement brewery underneath Denver's largest pool hall. Over the years our neighborhood has transformed and Colorado's craft beer industry has exploded. And Wynkoop is still here, serving cold beer to warm friends."
Sit on the heated patio and enjoy a Rail Yard Ale, or a Hazy Train IPA. Dine in and order Juanita's Fiesta Lager, which is a clean, crisp "pale German-style lager" named after their favorite, long-time kitchen employee, Juana.
Pair your beer with Chips & Queso, a Sloppy Joe Slider (with house-made pickle), or the Chicken Green Chile Cheese fries.
Over at Yelp, people are talking about Wynkoop Brewery. Mike L. gave 5 stars after an outstanding experience and wrote:
"When all the other restaurants in the area said they were about to close and didn't want to be bothered, the staff at Wynkoop found a way and took outstanding care of us! Their hostess got us a table as quick as possible when I told her how hungry my son and I were...And even though she said the kitchen was backed up an hour (at 10 pm), got us seated. Then somehow, almost instantly, our server, Karly, jumped in, took our app order, and had food in front of us within a minute, literally...My son and I were completely blown away. Next, they had dinner for us in minutes too. I rarely write reviews but felt compelled on this occasion. These people cared and did it with a smile and personality. Just a rare, awesome group & want to say thanks again to all, especially Karly!"
Alina T. of Denver also gave Wynkoop 5 stars and says:
"This is actually the first place I'd ever been in Denver about 4 years ago. I remember thinking that I could live here while enjoying lunch & a beer out on the patio, and I moved to the city about 6 months later! I just went back for the first time in a loooong time & it didn't disappoint! The drinks were great, the Hefeweizen was delightful and perfect for a summer evening. Hunter (our server) was great, went the extra mile & a half to get the hops list for my beer-loving friend & even brought a bowl of water out for Bear (peep the doggo). While we didn't go for food this time around, they are starting to serve more of it (had a very limited selection during earlier covid days), and I remember absolutely loving the salmon sandwich I got there last time around. definitely check out if you're waiting for the train or coming back home after a trip. You'll leave here happy!"
And finally, Nikita S. of Montrose also had a great experience and wrote this:
"It's always great here, but the Chicken Chili Relleno and Cotija Waffles are one of the best things ever invented, it was delicious and genius. It's hard to talk about all of the other good stuff because I like it so much. I wish I had taken a photo, but I devoted it. The Greek Salad and Mac N Chz are really good. I'm a pretty big fan of their chili beer, it was the first place I tried it almost a decade ago. The raspberry kolache is on point too."
Three Decades of Service
If you want to get addicted to a brewpub that will stand the test of time, look no further than Wynkoop Brewery.
Thirsty years in Denver are nothing to sneeze at and you are sure to have the best experience because they have been around long enough to have perfected the art of customer service.
Join me there, will you?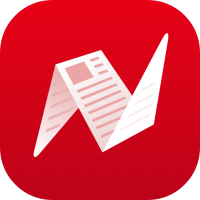 This is original content from NewsBreak's Creator Program. Join today to publish and share your own content.