In the mid-1990s, I was a much different person than I am today. I was conservative and libertarian in my ideas about government and guns. In fact, I carried a Glock 19 strapped to my waist most of the time. I loved country music, a phase that saw me and my best friend, Roy bellowing out Hank Williams and George Strait songs all day as we sold pizza at Little Caesars in Tucson, Arizona.
The customers said I wasn't any good, but I got extra points for effort. My friend, Roy, looked and sounded like he just rode off the ranch. He drove a pickup truck and a cowboy hat when he wasn't on duty. I am not sure what drew us together – maybe our love of country music – but I hung out with him as much as a married guy with kids had the time to.
One weekend, we both had off and he was heading out to his dad's ranch in Bisbee, and I said I would tag along. After work on Friday, we jumped into his truck a drove I-10 East to Highway 83 and south to Bisbee. He said he wanted to meet some friends at a bar before we headed to the ranch.
We stopped at a building in the middle of nowhere and the only way I was able to tell it was a bar was good old Mel Tillis blaring out the doors.
Two hours later I had finished many pitchers of Coors and was leaning drunkenly against the bar watching Roy two-stepping with a pretty Native American woman. In fact, I seemed to be the only one not dancing, so I grabbed my glass and kicked my way through the sawdust and danced in the middle of the dancefloor, two-stepping as best I could.
I woke up the next day wrapped in a blanket on the couch of a rugged little ranch house, watching a half-naked Navajo woman make breakfast. Roy was still dancing on the other side of the kitchen, beer in one hand and a piece of toast in the other. When he saw I was awake, he tipped his hat and winked at me.
After breakfast, I found out we were going to Tombstone. I wasn't sure what we were doing, because the only thing I knew about the town was the O.K. Corral and that they filed movies there.
When we pulled up in the dusty parking lot, there were only a few cars there, but we went inside and looked around anyway. The only other people there were early-bird tourists. Roy said he had to talk to some people, so I looked around. I had a few bucks on my pocket, so I did some touristy stuff, like go down in one of the abandoned silver mines. I think it was called Schiefflin's Mine.
I ate lunch at the Longhorn and toured both the O.K. Corral and the Bird Cage Theatre. I bought some souvenirs for the kids and started thinking a beer might be nice when I passed by Big Nose Kate's and saw Roy two-stepping with an old lady. In fact, the whole place was full of senior Citizens, drinking warm beer from cloudy glasses, and two-stepping like their life depended on it.
I sat in the back, not wanting to intrude, drinking beer and smoking through a pack of Marlboro Reds. After the beer took hold I too was dancing with the older women and having a great time. After a few hours, the place started getting packed with tourists so we all went to the Crystal Palace and picked up where we left off - dancing, smoking, drinking, and having a good time like cowboys have been doing within those walls for hundreds of years.
After that day, I went to Tombstone many times with family, but I never felt so connected toi the history of the place as I did that first time dancing in the Crystal Palace and Big Nose Kate's.
What You Should Do in Tombstone
Tombstone is touristy, but it doesn't mean you can't have fun. If you are with kids, check out the silver mines, Ghosts in the Bird Cage Theatre, eat cowboy fare in one of the many cafes and restaurants, and watch the reenactment of the Gunfight at the O.K. Corral.
If you want a bit more adult fare, check out the Ghost tours, and two-step at Big Nose Kates.
Visitarizona.com says about Tombstone, Arizona:
"After getting its start as a silver mining claim in the late-1870s, the settlement grew along with its Tough Nut Mine, becoming a bustling boomtown of the Wild West. From opera and theater to dance halls and brothels, Tombstone offered much-needed entertainment to the miners after a long shift underground. In 1886, the mines flooded and hit rock bottom, and the miners moved on to the next claim.
But the "Town Too Tough to Die" didn't earn its nickname name for nothing.
Now a tourist hotspot, you can still hang up your cowboy hat and dust off your chaps in the numerous saloons, restaurants, and shops that line Allen Street – each building with its own story to tell. Begin your tour at the old Tombstone Courthouse, now a museum, and be a part of the action with live reenactments of the shootouts that made the town famous held on every corner – the most notable at the iconic O.K. Corral"
You will spend a few bucks on silver spoons and glass trinkets, but you will leave with memories to last a lifetime.
I did.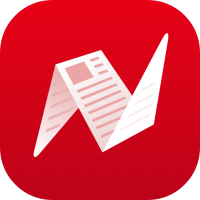 This is original content from NewsBreak's Creator Program. Join today to publish and share your own content.