According to U.S. News and Travel Report, San Francisco is ranked as the number one foodie city in America, and I tried to think back to my time there and remember any experiences with fine dining and gastro pubs.
Sadly, my time was not spent restaurant-hopping and carousing.
Early on in my young adult life, about 1997 or 1998, I was a web developer for a San Francisco startup. I'd answered an ad in an industry rag and two weeks later found myself looking for a place to live. I'd doubled my salary that I was making as a web freelancer in Phoenix, Arizona, but quickly found out that $50k didn't go very far.
After two fruitless days looking for any accommodation in the city, we widened our net and snagged a nice apartment in Mountain View. It was almost $3000 a month, but it was all we could find, and considered ourselves fortunate.
I'd heard so much about the city that I wanted to get out of my home office and explore the food offerings, but the next three months found me locked in, chain-smoking, and coding an application that had to be ready sooner than what was possible. The startup was running out of money, and we had to get proof of concept to market and attract investors. I worked tirelessly, eating Chinese takeout, and burning through cartons of cigarettes in my quest to create a bulletproof web app that would allow you to change your address online if you were moving.
I don't know how I finished it, but even with my limited experience, we had something that worked, even if it was a bit clunky. It had even attracted the attention of a firm in Boston with ties to the U.S. Postal Service.
The startup team was now on a mission to make our company look pretty and valuable, because after all the work I did, the owner was now thinking of selling. I knew it was only a matter of time before I was either without a job or on a plane to Boston.
We spent the next month working as a team and during the long days, we got to sample some of the takeouts from the area. After a long day, I always picked out a new restaurant and ate my dinner in the more famous areas of San Francisco.
This is the one place that made that time in my life worthwhile in the whole time I was in San Francisco
When I asked around, everyone told me something I had to try was The Chicken at Zuni Café. According to the website, after 1987:
"…the Zuni kitchen became both more Eurocentric and more adventurous, "an evolving hybrid of the cuisines that I love," in her [Judy Rodgers] words. She had accepted the job on the understanding that a wood-fired brick oven would be built—and it was, making possible the subsequent succulent parade of roast chickens, vegetable gratins, whole fish, braised rabbit legs, quails, squabs, savory tarts, roasted porcini mushrooms—all deliciously perfumed with wood smoke. Many of the restaurant's other classic signature dishes made their first appearances: ricotta gnocchi, home-cured anchovies served with celery and Parmesan, the espresso granita… The restaurant began to receive serious national acclaim…"
But the time I visited, the Chicken was already something people whispered about when the conversation turned to food and Zuni. Thankfully, I was able to get a reservation, and although it was busy and The Chicken was a two-person affair, I sat by myself and ate one of the most memorable meals of my life.
The Thrillist says about the Zuni Café and The Chicken:
"The Chicken, of course, is Zuni's incomparable roast chicken for two, boasting a whole bird cooked to snappy-crisp-skinned, juicy perfection in the restaurant's wood-fired oven, served atop a current-studded bread salad plump with drippings and brightened with a bitter-fresh scattering of greens and vinaigrette. The Chicken marries simplicity with skill, comfort, and familiarity with an almost revelatory combination of flavor and texture. It's magnificent. It also takes an hour to prepare, giving you ample time to sample a selection of West Coast oysters, house-cured anchovies, the actually perfect Caesar salad, the shoestring fries… we could go on. Everything at Zuni is wonderful; it's the best of California cuisine with none of the cliches. There is no bad seat in the house (when seats in the house become a possibility again), but our favorite thing to do is snagging a table in the bar area, tucked in the restaurant's iconic, triangular corner window."
Shortly after that, I did end up on a plane to Boston and had many more food memories there, but when I look back on my time in San Fran, I'll always remember the juicy, crispy chicken I ate at Zuni. If was, after all, transcendent, and you would know what I am talking about if you have ever eaten it. It is almost a religious experience when paired with good wine.
I wish I could have shared it with someone when it was hot, because, by the time I got the leftovers home to Mountain View, it had lost some of its charms, but my family still said it was the best chicken they have ever had.
I hope when I visit the city again, I can go to Zuni and order the Chicken. From what I understand, Zuni is open for limited outdoor dining and takeout. You can make reservations here, and order takeout here.
Try it. Trust me, you won't be sorry.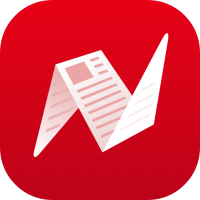 This is original content from NewsBreak's Creator Program. Join today to publish and share your own content.