My claim to fame is searching out and finding the best donuts in the world. But if my love for the sugary ovals comes first in my heart, my obsession for finding and eating a great burger comes in a close second.
I like burgers of all ranks and classes, from an In & Out Double-Double to a The Butchers Club Burger at The Butchers Club in Hong Kong. If you put meat between a toasted bun and add some delightfulness, I am your hero.
When I am not hunting down a burger and donut in the States, my stomping grounds are the Philippines, and one thing I've figured out about Filipino burger chefs is that they aren't afraid to take chances. From the Umami burger at Burger Beast in Manila to La Cabrera Manila's mini sliders, Filipino chefs have perfected the art of the legendary burger.
But, you can find that kind of commitment and excellence in Filipino-American Andre Guerrero's menu at The Oinkster on 2005 Colorado Blvd in Los Angeles. According to the website:
"Occupying the former site of Jim's Burgers on Eagle Rock's newly hip Colorado Boulevard, The Oinkster aims to be Los Angeles' antidote to both, expensive gourmet meals and their cheap fast food counterparts. On the restaurant's $10-and-under menu that skips high prices in favor of better flavors, quality will be paramount. Premium sandwiches made with house-cured pastrami or sloooow-roasted pork compete for diners' attention with juicy burgers made from freshly-ground Nebraska Angus beef, first-rate rotisserie-roasted chicken, and crispy Belgian fries. Fake fast-food cheese is given a pass in favor of scrumptious Gruyere and yummy sharp cheddar; home-made sauces, dressings, and spice rubs share the plate with house-made condiments and crunchy veggies."
Andre knows how to make a delicious burger. But, don't take my word for it, here is what the reviewers over at Yelp are saying:
Omar C. of Los Angeles, loves the burgers and wrote on his Yelp review:
"The Big Max look is reminiscent of a big mac in that it has 2 patties and a seeded triple bun. But that's about where I draw the line when comparing the two. The Big Max is superior in size, taste, quality, and pretty much everything else. In fact it reminds me more of the burgers that some of my favorite south LA burger joints serve like Bobos or Tams. But with way better Ingres and no heavy charbroiled taste. You can see and taste the quality in The Oinkster patties. I'm also a sucker for any burger that includes thousand island and pickles. My only picky complaint is that the middle bun might have been a bit too thick for me and would sometimes get in the way of me enjoying the patties. Aside from that, the Big Max is one of my favorites here and I'm glad they continue to bring it back every so often."
Donna D. Of East Los Angeles gives 5 stars and wrote about the Kimchi chicken sandwich:
"The Kimchi fried chicken sandwich is to-die-for and I hope it becomes a permanent menu item. Get it while you can! I'm going to cry little Kimchi tears when it's gone. The pickles on it and slaw with what I think is a bit of a kimchi sauce it just so amazing. Great mix of sweet and tang. "
Karin L. also gave 5 stars and says:
"Super solid sandwich spot! I first found out about this place through Buzzfeed's Worth It Sandwich episode, where they featured the Oinkster Pastrami. Naturally, I tried this famed sandwich and it did not disappoint - I love how packed it was with meat, and how balanced the dimensions of sweet, sour, and savory were. The caramelized onions brought forth the sweetness, the cabbage slaw had some acidity, and the gruyere cheese added a richness and satisfaction to the meat."
The Greatest Burger Chef in Los Angeles
Andre Guerrero is set to become one of the premier chefs in the LA area if he isn't already the finest.
He says "there is always something new and delicious to be discovered. Let's go, find it, and bring it to the table!" This attitude has been chef Andre Guerrero's motto ever since he opened the award-winning MAX in Sherman Oaks seven years ago. Only 18 months after launching MAX, his hungry mind drove him to sink his teeth into a completely different concept. The result: Señor Fred, an equally successful Mexican-themed eatery that helped cement upscale ethnic cuisine as one of Los Angeles' dining trends. Always savoring reinvention, Chef Andre soon charted a course for new culinary territory. The result - The Oinkster; his take on classic American fare. The Eagle Rock eatery, now tempts Angelenos with what he dubs 'slow fast food': House-cured pastrami, slow-roasted pork, and rotisserie chicken, along with Belgian fries and home-made ketchups and dressings. " – the oinkstr.com
The Oinkster
2005 Colorado Blvd
Los Angeles, CA 90041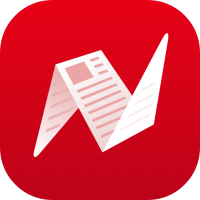 This is original content from NewsBreak's Creator Program. Join today to publish and share your own content.