My dad was a baker, but he rarely ever made bagels. Most people came to him for donuts and pastries, so as a kid, I didn't have a lot of exposure to good bagels.
It wasn't until I was much older, and I lived and worked in Boston that I was able to eat bagels from places like Katz Bagel Bakery and Rosenfeld's Bagels.
Then, on a business trip to New York City, I stumbled cold and hungry into a shop in Tribeca called Zucker's Bagels and ate a sandwich called "The Flatiron" with the most delicious hand-rolled bagel, and was transported to a place where the bagels run free and wild and the oceans are filled with scallion cream cheese.
I truly feel as if I've had the best in the world, so as I was researching shops to put in this "best bagel of LA" I had to pull from those salad days in the northeast eating in the iconic shops and compare what they did, with the shops in Los Angeles.
From a list of 20 and a little help from the reviews on Yelp, I've found two of the best bagel shops in the Los Angeles area.
5022 York Blvd Los Angeles, CA 90042
According to the website:
"Belle's was started in 2012 by two dudes that were born and bread (ha get it) in LA. From our home kitchen to panaderia pop-ups to a food service window out of a night club, our goal has always been pretty simple. Make good food using ingredients from the city that raised us for the city that raised us."
According to the reviews:
"Chewy, dense, with crispy crusts, belles bagels is a small biz owned by two Los Angelenos. their goal is to "make good food using ingredients from the city that raised us, for the city that raised us." gives my LA heart the warm and fuzzies." – Liz L. gave 5 stars on Yelp
"Definitely the best bagels I've had in LA. I haven't tried their unique bagels (i.e. cacio e pepe), but I've had their breakfast sandwiches and I'm obsessed. My husband ALWAYS gets the pastrami sandwich and smiles ear to ear every time he has it. Belle's is definitely my go-to to satisfy that carb craving." – Ellysse T. on Yelp
"Delicious bagels! I will definitely go again. I got the North of York (vegan) and Everything bagel with cream cheese. The North of York hit the spot. It was flavorful and crunchy by the freshness of the veggies. I highly recommend this. The everything bagel was great as well but the cream cheese was the highlight for me. It was tasty and light!? - So L. of Los Angeles on Yelp
Yes, this is a food truck, but if you check out their Instagram page, @yeastieboysbagel, they always post their location for the day. My sources tell me these are some of the best bagels in LA and the lox is amazing!
Here is what they are saying on Yelp:
"I've been here at least a half dozen times, and have always thoroughly enjoyed everything that I've gotten. I usually order through the app (which is super easy) and walk over and pick it up. I've been to both the Silverlake truck, and the truck at Melrose Place and have always found the staff to be friendly and nice." – Scott J. gave 4 stars
"This is one bagel truck that can go head to head with a bagel shop in any of the 5 boroughs of NY. If you want good bagels in LA then Yeastie Boys is the answer. The Rubenstein is top tier stuff! I'll definitely keep going back just for that one alone. I also took some bagels to go so I can toast them in the mornings with some Philly cream cheese. I was surprised of the taste." – Magno P. of Paramount, California on Yelp
"Yeastie Boys are known to let the bagels.... mmmm, drop!! No but seriously, the bagels here are out of this world. I am a lox bagel fiend, and boy oh boy Yeastie Boys did not disappoint. The Lox Deluxe was amazing, and the scallion schmear was a perfect touch. The Game Over with avocado was also ridiculously tasty, but just a bit too heavy for my preference (I said I'm a lox fiend, okay?). Their hash browns are also perfectly crispy and indulgent in all the right ways." – Pauline P. of Glendale of Yelp
You Don't Have to Go To New York
If you are in Los Angeles, you have a huge amount of choice when you want a good bagel, but I suggest you try Belle's and Yeastie Boys for the best.
You can find some of the best bagels in the world in the sunny California sunshine of Los Angeles.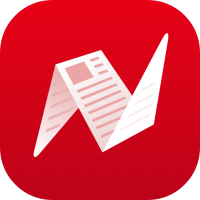 This is original content from NewsBreak's Creator Program. Join today to publish and share your own content.