I preface this story by saying I haven't been to Casa Bonita in 35 years, but from the reports of others and the pictures I have seen, it hasn't changed much since it opened its doors in 1974. As a child growing up in Denver, in an especially religious household who would find himself attending two big church conventions a year, I looked forward to the bigger of the two because on the last day, after all the bibles were stowed away for the day, we would head to Lakewood and Casa Bonita.
Back then, no matter when you went to the Casa, it was busy and there was often quite a line to get in. Many times, our brethren from the convention would join us there and cause quite a ruckus – hundreds of bible clones in muted suits and flowery dresses would converge to get what they thought was the best authentic Mexican food anywhere.
But for us kids though, we're all about the novelty. Walking through the hanging plants and around the cave walls, getting a face full of mist when walking by the waterfall, and watching the divers after a visit to Black Bart's Cave. The whole experience was something magical for kids who grew up in predominantly white neighborhoods and never got to experience culture from around the world.
To say the hot sopapillas with honey were my favorite part of the evening is an understatement, but often this is the - what a lot of us kids who grew up poor - only chance to eat "fancy food" in an all-you-can-eat atmosphere. I still remember the delicious cheese enchiladas and nachos to this day.
It wasn't until I stepped into a proper taqueria many years later that I would be introduced to the real taste of Mexico, but as a kid, Casa Bonita WAS Mexico.
To give you an idea of the reach of the restaurant, I was bar and taco stand hopping in Nogales, Mexico one year, and remember sitting drunkenly in the corner of a "real" Mexican restaurant and listening to a white family from Idaho complain because their tacos didn't taste like Casa Bonita.
I wonder if they made it out of that part of town alive that day?
But Casa Bonita is not without its detractors as there are quite a few people who feel the whole restaurant is one big example of cultural appropriation and responsible for the whitening of Mexican food.
Let's see what the public has to say. To show the love-hate relationship that people have with the restaurant, Casa Bonita has only 2.5 stars out of 1800 reviews.
Chelsea M. of Houston, Texas gave 5 stars and wrote:
"Forever a place in my heart. Always order the Fajitas. Never sit on a level near the pool. Only have one beer and enjoy the experience."
Rachel C. of Boulder, Colorado said:
"So I went here last year for my birthday, as ever since I saw the South Park episode (many years ago when I was still living in California) I've been wanting to see it for myself! And it certainly did not disappoint, as I can confidently say this is the most unique restaurant I've ever seen! Obviously it's more geared towards kids, but it's still a fun outing for adults as well! I was also surprised how huge the restaurant was inside, they certainly have everything you could ever imagine in there it seemed like! Though I gave a point off for the "meh" food, which I would give just three out of five stars for the food alone. But the atmosphere and restaurant's decor/activities certainly makes up for the average food!"
The haters check-in on Yelp as well, and Yan V. of Chicago gave one star and wrote:
"This place is serious depressing! Literally depressing. The waitresses all clearly look like they sold their soul to work here. The actors in the performances act out gun battles half heartedly. The restaurant is gross and dingy. And I haven't even gotten to the food. Literally worse than cafeteria food in elementary school. The food comes out under heat lamps and sits there until you come to collect it in a huge line. By the time you get to your table, the food it tepid, but honestly it wouldn't matter because the food has zero flavor. It's a travesty. Other reviews say that you should come here at least once for the experience. They couldn't be more wrong. This experience will rob you of all the joy in your life. Stay far far away."
But, Em R. of Rochester, New York has the right idea and gave Casa 5 stars and said what we all feel:
"It's not about the food, it's about the experience. Entering this place is like entering another world, like 1970s Disney, but in a budget and on LSD. From the floor to the bathrooms, this labyrinthine place is full of wonderful, kitschy, odd things. The food was nothing to write about, but the show, with its amateurish flair kept us entertained. I would go again, and enjoy it all again.
Come to Casa Bonita
It's not about the food, even though for many of us Gen Xers, Casa Bonita was the only culture we got to experience. As kids, it was a magical journey to a place we thought we would never get to see in our lifetimes.
For many of us, it was a treat that we looked forward to all year, and even though the food was less-than, it was all we knew and we ignored the assholes and entitled masses who hated on the place we loved so much.
I would say at least once to visit and enjoy. Take off the snob hat and give in to the ambiance for all the glory it is. Have some fun without passing judgment and eat some hot sopapillas with honey!
You will start to feel a little of the magic I felt as a kid.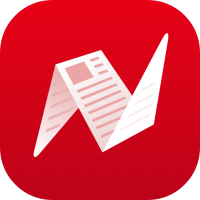 This is original content from NewsBreak's Creator Program. Join today to publish and share your own content.