If you go into Honda of Fort Worth on 820 Loop South, most likely you are there to buy a car or get yours serviced. Right? But what if your minor tune-up turns into a all-day overhaul? What if you get hungry? Are you going to walk somewhere to calm your cravings?
I have a better idea. As your service manager or salesperson where you can get that Blackened Chicken or Grilled Salmon, you've had a hankering for since you got there.
Go ahead, ask!
Nestled near the service center, in possibly the strangest place to find a restaurant of this caliber is the Twin Creeks Café. According to Yelp, they were established in 2010, and:
"… are a full service restaurant that serves both breakfast and lunch. Our menu can please almost any palette. We offer a variety of breakfast items from Pancakes & French Toast, Assorted Special Breakfast Sandwiches such as the Mistake,& Quick Service. We also offer Omelets, Breakfast Tacos, & Burritos. For our lunch menu we offer Main Entrees such as the Blackened Chicken, & Grilled Salmon, accompanied by Twin Creeks Cafe Classic Sides. In addition we also have Burgers made with Heart Brand Akaushi Ground Beef & seasoned with Grease Monkey Rubs Commander In Beef served on a lightly Toasted Sourdough Bun. So, we have a little bit of something for everyone."
I'm a big fan of Honda cars, and if I wanted to buy one, and whilst I was filling out the paperwork someone was offering me an OMG burger, which is the Café's signature burger, I would be in heaven. I would leave that day with a full stomach and a new 2021 Honda Civic!
I guess it's not so weird when you think about it. With the pandemic, people are less likely to go search for new restaurants, so the ones who can present themselves to a hungry public at the most opportune times, like spending all day getting the A/C fixed in your 2008 Accord, the better chance they will have at capturing that restaurant industry dollar.
But, from the reviews on Yelp, people are searching out Twin Peaks Café without the need to buy a car or get theirs fixed, which is great for Honda of Fort Worth as well.
Jake T. of Weatherford, Texas gave the Café 5starts and wrote:
"Brought my vehicle in for service. And decided to get something to eat. Asked the gentleman behind the counter what he recommended. He said the breakfast tacos. Came out with 2 huge tacos with homemade salsa. Was freaking amazing!"
Jennifer P. of Forth Worth also gave 5 stars and said:
"Every Texan is on the search of the food holy grail - best breakfast taco. You say: "What?! There's such inside a car dealership?!" I reply: "Yes, my friend, amazingly good breakfast tacos are right there." Salsa is also pretty fab. Bonus: the staff is super friendly and helpful with menu suggestions (e.g., add jalapeños to the plain egg and cheese). Winner!"
Peter Q. of Azle, Texas gave a confusing (considering the quality of the review) 3 stars and said:
"For a place that is located in a car dealer service waiting area, this place is great! I had a breakfast burrito while I was waiting on some car service and it was hot and tasty. Friendly server and counter help and rounded out the visit. Let's just say that with Twin Creeks Cafe as part of the equation, visits to Frank Kent Honda for service no longer make me dread the wait!"
Cars and Burgers
So, if you are in the Fort Worth area, and you need to buy a car, fix a car, or calm a food craving, Honda of Fort Worth and the Twin Creeks Café is the place you can satisfy all three.
What's next? Nobu in Home Depot?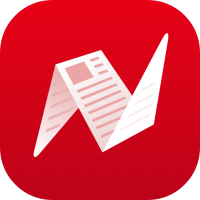 This is original content from NewsBreak's Creator Program. Join today to publish and share your own content.