The day was spent singing and worshiping with 44,000 other Jehovah's Witnesses in the Astrodome in Houston, but my dad said we were going to check into a hotel for the night instead of driving back home to Denver.
That is the most I remember about the circumstances. That night we checked into a nice little roadside hotel; the kind you could find everywhere in early 1970's America. The pool was inviting, so as soon as I stripped off my suit and tie I ran outside and jumped in the pool right outside our room.
First thing - I was 4 1/2 years old and there was no thought to putting a fence around the pool at that time, just like seatbelts were a nice-to-have in the big tanks we called cars back then. Also, I jumped right in the middle of the deep end and didn't know how to swim.
The ensuing chaos was the very reason I took swimming lessons for the rest of the summer in the pool of my trailer park in Denver. My dad must have seen me struggling because I remember being lifted out of the pool by my hair and standing on the side of the pool coughing all the water out of my lungs.
He must have felt bad for my near-drowning because we found out that we would be going to Astroworld the next day, and my brother and could hardly sleep with the excitement of it all.
My brother and I loved amusement parks after going to Elitch Gardens and Lakeside in Denver early that summer. The roller Coaster in Elitches and too much midway food was the cause of my dad's gall bladder attack and hospitalization, but I guess my dad felt like there was no more reason for worry.
Lee and I whispered about the famed Texas Cyclone roller coaster into the small hours of the night. My only hope was that I was tall enough because there were a few rides in Denver earlier that year that I was too small for.
Turns out, I was just tall enough, and even though the lines were long my parents went off and did their thing, we rode all the rides in the park. There was only one roller coaster I was too small for, I think called Serpent, so I waited by the park while my brother stood in line and went on the ride.
Would you even think about sending your 8 and 4 ½-year-old kids off in an amusement park by themselves these days? Not likely. But back then, Lee and I did everything together and no one worried. When we said we would meet them somewhere at 5 pm, we did.
We went on most rides twice and ate all the amusement park food we wanted. It was one of the few times in my young life that I remember not having to be the poor kid. We were given money and unlimited passes and told to have fun, and we did.
I still remember the feeling when the Cyclone accelerated and down that first big hill. Nothing in my young life prepared me for the feeling of being so adventurous, and I will always remember it fondly when I think of my brother who passed.
For two days, we were rich kids who were free to do whatever we wanted and we had more fun than we could ever have imagined. To this day, I remember falling asleep in the car on the way home, smiling the whole way.
Astroworld Now
Six Flags, Astroworld closed on August 30, 2005, and I remember feeling like I lost my childhood when I first heard the news. Wikipedia says:
"On September 12, 2005, Six Flags CEO Kieran Burke announced that AstroWorld would be closed and demolished at the end of the 2005 season. The company cited issues such as declining attendance, rising property value, and conflicts involving off-site parking at Reliant Stadium, which houses the Houston Texans football team and the Houston Livestock Show and Rodeo (HLSR)."
I know time passes and things change, but I wish my kids could have experienced Astroworld as I did as a child.
Follow me to see more articles like this.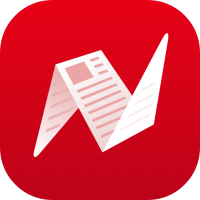 ...
This is original content from NewsBreak's Creator Program. Join today to publish and share your own content.