I wasn't sure Jackman could play Wolverine when I first heard he was cast as the angry little runt for the X-men movies. I'd spend most of my young adult life collecting comics and X-men and Wolverine were two of my favorite titles, so I knew a bit about how Wolverine should look and act.
And while Hugh jackman is a great actor, I didn't think he had the body for it. The comic Wolverine was short and thick. His arms were like tree trunks. He personified the nasty demeanor and stature of his spirit animal.
Hugh had muscle, but he wasn't stocky and built like a brick shithouse. He was tall and sinewy and when he first appeared on screen, I was disappointed. But the more Marvel movies he appeared in, the more he lent some of his own personality to the character, and before long, when I thought of Wolverine, I pictured Jackman's version of the character.
And I've since seen him in other movies, but I like what he has done with Wolverine the best.
These days, he is back to his theatre roots with The Man. The Music. The Show. I also hear he may play The Music Man on Broadway, and I have to admit, the guy has depth.
So, when I saw Jackman smiling and holding a bag of coffee, I was intrigued. Not something very Wolverine-like, but I guess in this part of his career, a need to start being known for things other than slicing through metal with his adamantium claws.
But Hugh didn't just attach his name to some coffee to try to make a lot of money. He is fully invested in the concept.
According to Delish.com:
"Laughing Man is the trendy local coffee shop that we all want to have as our "go-to" for a cup of joe. The story behind the shop is pretty cool: Jackman and his wife went to Ethiopia where they happened to befriend a local coffee farmer and that kickstarted the idea for the coffee shop, as well as The Laughing Man Foundation. The foundation focuses on helping local coffee farmers by focusing on entrepreneurship, community and education. All in all, this place has a great flat white (Jackman's fave) and also gives back to the people who grow your coffee so it's a win-win to stop by for a cup."
And he didn't just start a couple of coffee shops and sell beans by the bag, The Laughing Man brand is a foundation as well, and their mission is to support coffee farming communities by investing in "programs that clear the way to health, growth, and success for coffee farmers and their families."
The Laughing Man Cafe
The cafés can be found on both Duane and Vesey Streets in New York City, and from what the people on Yelp are saying, both are great places to visit. Yelp reviewers gave The Laughing Man café 4.5 stars out of 245 reviews for the Duane location.
Jenn P. of Manhattan gave 5 stars and wrote:
"When I was working downtown, I stopped by Laughing Man every weekday of my life without fail. I shudder to think about how much money I've spent at this establishment but you know what - it's worth it. The coffee is great, the staff is top-notch, and it's hard to leave here without a smile. When I was back in the area a couple of weeks back and was walking past many shuttered restaurants, I practically had to cover my eyes when I walked down Duane because I was so scared that they'd be closed. But no! Open and with a huge line outside. "
Santiago C. of Queens says:
"So I'm a huge fan of Hugh Jackman so this review may be a bit biased, oh well. Sue me, but the americano at this little gem in Manhattan is a must-try. If we go based on the ambiance you'll never want to leave, it's very classy and modern but holds a very high standard as far as how clean and organized it looks. Unfortunately, there is no indoor seating but there are little benches outside for you to enjoy your coffee. The lemon poppy donut was pretty amazing, the cafe donut was not crazy about though but I would definitely come back just to enjoy more coffee. They have a wide variety and selection. Enjoy!"
But the cafes aren't the only way to enjoy the coffee and help out a good cause. Head over to the website and order a bag or two of your favorite roast or even buy some k-cups on Amazon.
You may not think of Wolverine when you are getting your morning cup of joe, but you should think about Hugh Jackman and the good he is doing around the world with his Cafés and foundation.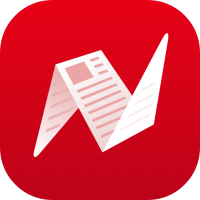 This is original content from NewsBreak's Creator Program. Join today to publish and share your own content.