January 10, 1987 – Tingley Coliseum, Albuquerque, New Mexico – Ripped, acid-washed jeans were everywhere, and as long as you had a can of Aqua-Net, you could make your hair go as high as you wanted.
I hadn't been to many concerts at this point in my life, but I loved metal, and even if most considered Bon Jovi to be Hair Metal I was primed to see them. My hair was softer than most, but I found with enough hairspray I could get it to stand up. My skinny rear-end was shoved into jeans and I wore my black Mötley Crüe t-shirt with pride.
The whole way from Gallup, we had played the Slippery When Wet album on the cassette player. We knew all the words to the songs, just like the other thousands of teens and young adults lining up to rush the stage and get a good view. There would always be the kids who were faster, but if you played your cards right, it was easy enough to slip through the crowd closer to the stage during the show.
The concert was one of the most amazing things I'd ever seen and I was quiet the whole way back, playing each song over and over again in my mind. I never saw another concert as good until Swell Season with Glen Hansard and Markéta Irglová in Tucson in 2011.
My musical tastes have changed much over the years, but I always stop to sing along when Jon's voice comes on the radio. Jon's went from music to acting to food, opening the Soul Kitchens in New Jersey.
But Soul Kitchen isn't just a fabulous restaurant, it's a way to feed hungry people all over New Jersey. The premise is simple: There are no prices on the menu. Diners volunteer to pay a $20 donation that covers their meal, and a meal for someone else too. And if you can't donate money, you can donate service, like washing dishes, in exchange for your supper.
But Jon doesn't take the credit for the idea, his wife Dorothea Hurley was the brainchild. John told CBS News that she leaned across the couch one day and said, "I have this idea!" He knew it was genius right away.
The kitchen is one of many projects from Jon Bon Jovi's Soul Foundation which has provided affordable housing to thousands of people across the US. The idea to start the foundation struck him after he saw someone sleeping rough outside.
"One night I was looking out a hotel window in Philadelphia and I saw a guy sleeping on a grate. And I said: 'That's not what our forefathers were thinking when they created this America that they dreamt of', And I thought, I know the issue – homelessness. Doesn't matter if you're black, white, young, old, Republican, Democrat. I don't need a scientist to find the cure, and I can make a difference. It hit me like a lightning bolt," he said.
Since that day the Soul Kitchen and foundation have grown into a huge part of his life and work with the help and guidance of his wife Dorothea and other experts in the field.
The Kitchen
When asked about the best dishes on the Soul Kitchen menu, Jon said:
"We do our best to cook seasonally, organic healthy meals. We have developed an amazing seasoning we use called Soul Seasoning, it has a rich umami flavour and it elevates the flavours of the other ingredients. Honestly, everything is delicious, which is why we always say hope is delicious!"
Yelp gives Soul Kitchen 5 stars out of 88 reviews. Here are some more 5-star reviews:
Matthew A. of New Jersey wrote:
"Dining at JBJ Soul Kitchen is a unique and humbling experience. It levels the playing field and allows New Jersey's diverse community to gather around the table equally."
Dragonlady L. from Monclair said, in part:
"…it's warm and inviting inside this cozy space! As soon as we walked inside, we were greeted by so many friendly and smiling staff, who made us feel right at home and happily explained the philosophy and mission of the restaurant when we said it was our First Visit! There's so much heart in this place you can feel it and then, taste it, too in the carefully planned and prepared meal.
We couldn't have been more delighted to come for dinner and take part in this amazing community and dining experience to enjoy a delicious meal, while having the opportunity to contribute by paying it forward with our donation for the meal. 3-courses for a suggested donation of $20 (half for the meal and the other half saved for someone in-need). Will have to come back in the spring or summer to see the beautiful garden outside in the boxes out front!"
More from The Soul Foundation
Jon Bon Jovi's Soul Kitchen has 3 locations: Red Bank, Tom's River, and Newark, New Jersey. Even though I'm told the food is wonderful, when you eat at a Soul Kitchen it's not about how you can fulfill yourself, it's about helping others and the community at large.
Jon Bon Jovi will always be in our hearts and minds as a huge rock star filling stadiums and making teenage girls cry with an emotional guitar anthem. But the work he has done for the homeless around the country really speaks to the true nature and compassion of the man we all know and love.
Follow me to see more articles like this.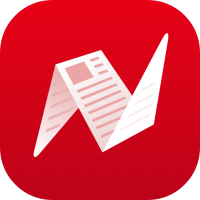 ...
This is original content from NewsBreak's Creator Program. Join today to publish and share your own content.