If I told you an unassuming guy named Chris Bridges opened a restaurant in Atlanta named Chicken+Beer, you may be interested if you like both chicken and beer. Beer is great, and when you pair it with chicken, especially if it is juicy and crispy, the combination can at times be magical and intoxicating.
Is anyone beating the doors down trying to get in? No.
But what if I told you Atlanta-based rapper Ludacris opened his new restaurant Chicken+Beer, named for his 2003 album, in Hartsfield-Jackson Atlanta International Airport in November of 2016? Then we would have something!
"COVID-19 be dammed! I am getting myself some of that delicious Chicken+Beer if it's the last thing I do! I hope they are playing "Rollout" on the hi-fi!
Chris "Ludacris" Bridges told Atlanta Magazine that the restaurant took about three years to open due to his own perfectionism.
"I'm a Virgo, so sometimes I'm a little too hard on myself, but we were trying to perfect everything." He was involved in everything from the "bright and warm" look and feel of the restaurant to the "heavily taste-tested menu." But, he left "Chicken+Beer's recipe development—the boiled peanut hummus, the stout-braised beef cheeks, the buttermilk chocolate cake—to chef Andrew Tabb."
But the idea to add whiskey to the syrup for Luda's Chicken + Pecan Waffles? That was all Luda.
What the People Are Saying
Chicken+Beer has 4 stars out of 693 reviews on Yelp, but it should probably be higher because you have to take into consideration the haters coming out in force when a massive rap star like Ludacris comes out with something new. Let's get an idea of what people are saying.
Rob S. of Birmingham, Alabama, an elite Yelp reviewer, gave Chicken+Beer 5 stars and wrote, in part:
"Chicken so good it's Ludacris!
Sorry, couldn't resist, but in all fairness to this fine establishment, the chicken is pretty darn good. I'm really surprised to see that I haven't written a review for this place, absolutely Ludacris!
I have to say that this is probably one of, if not the best, airport restaurants I've ever been to. Now I know this is based on my experience and our entire visit was very pleasant. Seated quickly, drink orders in and out to the table quick as well. Food was fresh and flavorful and portions were just right to slightly generous. Prices were reasonable considering the setting (airport) and the style of restaurant this is. Our service was exceptional, but they weren't overly busy when we were here, so you're experience may vary."
Linda V. of Washington DC gave 4 stars and wrote:
"Man I'm not even gonna lie - I was so skeptical about this one I didn't think the rapper/actor would execute the amazing food and drinks that came out of here. I've been to restaurants where it was from top chefs and came out disappointed. I got the Mac and cheese the three wings and the tater tots. The tots are amazing, flavorful herbaceous and a nice little crunch, the Mac and cheese ......OMG finally some good Mac and cheese I haven't had good Mac and cheese in a while and this was definitely it !!! Creamy cheesy flavor-packed and topped with chunks of Gouda and would eat bowls of it. The chicken dish came with a biscuit, first bite into the biscuit I fell in love !!! Like I wanted it to never end on what was going on in my mouth when I took a bite of that biscuit. And the chicken although still a little hairy and not fully plucked was good as well."
Dang Luda, she said your chicken was hairy! But, it's alright though, some of us like a little hair on the skin. Oh, Damn!
The only other thing that was regularly brought up was that some of the staff was rude, but that can easily be fixed because I have no doubts people are waiting in line to work for you. The restaurant business is tough work, but the staff has to be top-notch if you want to make it in the industry.
When I Fly Into Atlanta
I know next time I fly into Atlanta, I am making a beeline for Chicken+Beer, for some Mac & Cheese, Chicken, and a Creature Comforts Classic City Lager on tap.
Haters do what they do, but most everyone is saying what a great place you have, Luda. It seems some of the staff's personalities clash with the public, be that is an easy fix. Me? I get along with everyone though. As long as someone is bringing me Mac & Cheese, you are my best friend. I don't make the staff mad at me for any reason.
Ignore the haters and keep making great Chicken and Mac & Cheese.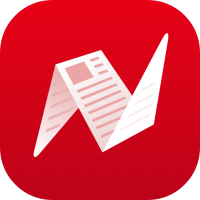 This is original content from NewsBreak's Creator Program. Join today to publish and share your own content.