Ben Rubenstein, who co-founded the online marketing company, Yodle, when speaking to Forbes about Austin, Texas, said, "It's a cool urban environment. It's also an active community. The weather is much better."
"Lots of smart people are moving here."
This makes me wonder as an outsider because the vibe I get from Texas is that it is one of the last few conservative hotbeds, full of racists, most of which don't want to get vaccinated against COVID-19 and are happy with their republican politicians stealing the money and resources that should have gone to a new power grid. A power grid that would have saved lives in the extreme cold of 2020 and the heat of 2021.
Just the feeling I get in the comments of my articles about Austin is that conservatives don't like the liberal majority in the house, and it's a thorn in their side that democratic politicians are trying to make Texas, starting with Austin, a valuable and compassionate place.
So when Mr. Rubenstein says that many smart people are moving to Austin, I had to see what the fuss was all about before I showed up.
Travel & Leisure
T&L is a high-end liberal magazine catering to those with more sophisticated tastes and sensibilities. This is why, when they picked San Antonio and Austin as two of the "Top 15 Cities in the United States," I was surprised. Here is what they had to say:
"Despite decades of growth, the Texan city has managed to keep a lot of its signature quirkiness while adding a healthy dose of sophistication. Several travelers applauded its famed music and nightlife. "You can meet new friends and dance the night away," wrote one fan. But even more people praised the ever-diversifying food scene, which encompasses food trucks, pop-ups, breweries, cocktail bars, refined omakase, and — of course — barbecue."
I will attest that Texas, especially Austin, is a mecca for foodies searching for the best barbecue and Mexican food in the country. Before, the idea that the guy serving you brisket was a little old-fashioned and backward was quirky and fun, but now that most people understand old-fashioned to mean racist and conservative, the idea that your server is a good old boy is not a selling point for Texas.
Austin and San Antonio are putting a glow on the face of Texas by treating the barbeque masters and the taqueria elite as equals on the same playing field and giving open-minded people from across the globe a place to come and eat the best food that the US has to offer.
Silicon Hills
With the future of work up in the air, and more people wanting a better quality of life instead of a cushy office job, many tech workers and entrepreneurs are coming to Austin for a better environment than they could get in California and some of the other more crowded and expensive tech centers in the country.
Forbes says in the article, "Is Austin, Texas the Best City in America?":
"Austin has also long been the tech center of Texas, with 6,500 startups and tech companies based here, including Dell — which was founded in 1984 by Michael Dell while he was at the University of Texas and helped kick off the city's technology boom. This is also the home of South by Southwest (SXSW), which has transformed from an indie music gathering into one of the world's most trendsetting technology festivals."
The liberal environment makes Austin a place where ideas are freely exchanged and technology can be spoken as the language of choice. These tech professionals, young and old, have money to spend, and Austin has stepped up and allowed them a better quality of life for less money and hardship.
Cost of Living
The low cost of living in Austin appeals to beleaguered tech workers from San Francisco and the founders looking for a higher class at a smaller price tag. Forbes says that Austin's "low cost of living adds to its appeal. There's no personal income tax, and the city has more affordable housing than on the coasts, from which it pulls a lot of its transplants."
Bumble's Chief Brand Officer Alexandra Williamson says on Forbes.com that it's "been exciting to watch the tech industry in Austin grow and flourish, and I think we will only continue to see more opportunities for tech workers in the city of Austin and the surrounding areas in the future — from more entry-level opportunities for recent graduates to more high-profile executive positions in the area, as well."
The Gem of Texas
If you end up in Austin for the food, nightlife, tech, and low cost of living, expect that you will be treated to a more open-minded population and even if you venture out to the rest of the state, beyond the ring of Buc-ee's to the hidden pit grills and the beaches of Corpus Christi and South Padre Island, you can be sure of an experience not anything like you ever had before.
And as Governor Abbot says, "Everything is bigger in Texas!"
Follow me to see more articles like this.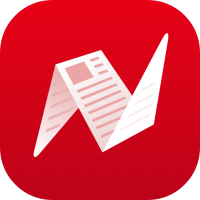 ...
This is original content from NewsBreak's Creator Program. Join today to publish and share your own content.