I like roadside stops. Some of the most unique places I've run into have been convenience stores and McDonald's along Route 66. Nestled in Barstow, halfway between Las Vegas and Los Angeles is Barstow Station and it is one such place.
Here you will find Subway, Panda Express, Dunkin Donuts, Wetzel's Pretzel, and McDonald's. But not just any McDonald's will do, because here you will find three old train cars converted into dining rooms for your Big Mac and Large Fries.
There is a whole lot of cool stuff on Route 66, but this station may be one of the best places to stretch your legs and breathe in a little American culture in the process.
TripAdvisor user @774stevenmg visited Barstow station in 2016 and had this to say:
"Another McDonald's? Not by a long shot. The Main drag in Barstow was and IS Route 66, which brought the masses of Okies and other Midwestern folks from the Dust Bowl ravaged lands to the promise of California where many found their riches and place in the sun. Oh, did I mention it is a food court and you can get a quick bite, then explore Barstow Station, a stop on the Union Pacific Railway. Seeping in history, you can find some antique shops, railroad maps & gear, hats and all sorts of memorabilia. Going to Cali? Follow 66 West around the town of Barstow and hook up with I-15 further on down the road. Hook up with travelers from the past who risked everything to get to where you are. Honor their journey with a stop at Barstow Station and a ride through town."
It's said often to be crowded, but with the pandemic and fewer people traveling on the roads, it may be an opportunity to take the tourist spot in all its glory without having to fight for your pretzel.
On the other hand, Barstow Station is not for everyone. Take it from Trixie N. of Las Vegas (home of the tourist trap) who said on Yelp:
"Two words... Tourist Trap!
One-stop off the 15 that I will find myself only if I am desperate for a restroom. There have been several times over the decades that I have found myself wandering around the tasteless shops, fast food chains and tourists looking for the restroom.
This is the halfway point rest stop between LA and Vegas that the busses stop at for a break. So at any part of the day, busses will unload travelers so it can get crowded in this tourist trap.
The food here is dismal fast food but if you are in a hurry and need fuel like McDonald's or donuts, I suppose you can go here. Like I said this has been just a go in, use the facilities and leave kinda place for me. Tourist Trap!"
No matter what you do, not everyone is going to be happy. Some people loathe the busy, touristy atmosphere while others love it for giving them a slice of America with its little plastic trinkets and plastic food.
I happen to love stopping at these places because they are more often than not a showcase for the best and worst that America has to offer. Where else can you find a carload of know-it-all Karen's heading to a convention in Las Vegas sitting next to a group of tourists from Asia seeing the heartland for the first time?
Take it from me, and from and Miia H. Harris who wrote this on Yelp:
"Wasn't expensive had everything you need to take that hour and a half ride into Vegas great place to pick up any souvenirs and non-expensive things that you can't get on the strip."
I'll stop for the ambiance, the history, the chance to see entitled Americans in their element. I'll stop for the Hot Apple Pie and coffee sitting in a train car watching the traffic go by on old Route 66.
What more could you ask for in a tourist trap?
Follow me to see more articles like this.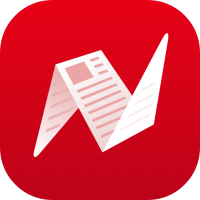 ...
This is original content from NewsBreak's Creator Program. Join today to publish and share your own content.