You all know I love donuts and pastries. That is a given. But what you may not know is that coming in a close second, I love beer. I love every beer imaginable from a stinky IPA in Denver, Colorado, to a strong Red Horse while singing Karaoke in the Philippines. I love craft beer and the beer you pick up in cans when you want to unwind after a hard days work.
Beer is in my blood, and has been since I was old enough to drink it – some may say even before. My dad was a big beer-drinker, but he didn't go for the fancy labels, he was happy with a Miller High-Life or an Old Milwaukee. As long as it was cold, he loved it.
I found myself being a bit pickier. I loved a good Guinness or a Seasonal Sam Adams Pale Ale. I haunted the unused sides of the beer section, finding the bottles in the back from Japan, and the Tecate cans from Mexico.
When I moved to Boston for work, I was in heaven because of the breweries there and having Guinness on tap wherever I went.
Denver was another place where the beer was good. My son took me to a Brewery there and we sampled five of their best, even drinking all the bitter IPA's that most people won't touch. When I go back there, I plan to sample as much as I can, and using Uber, because no one should let their love of beer endanger the lives of others.
But, I have quite a few stops before Denver and Boston, and I have been looking into the LA area where they were not known for the best beer in the past. But as of 2021, that is changing, according to the LA County Brewers Guild:
"The Los Angeles County Brewers Guild is home to over 92 breweries within Los Angeles County. These breweries are licensed brick-and-mortar establishments producing the majority of their beer within county lines and who fit our Guild's definition of a "craft brewer" as stated in our official organizational by-laws."
Here are three of these best that I plan of visiting at my time in Los Angeles.
All Season Brewing
800 S La Brea Ave Los Angeles, CA 90036
From the website:
"Rooted in the historic midcentury modern Firestone tire shop in Miracle Mile, All Season Brewing Co. is a drinking place dedicated to good beer, good times, and good folks. Established in 2021, we brew crushable beers in our glass encased 15 barrel brewhouse. Our blurred indoor-outdoor space is designed for everyday drinker. Los Angeles doesn't have seasons and neither does drinking. Even though we're a brewery, we're a bar first. In addition to our beers, we have a full bar including classic & draft cocktails, wine, and our house-made ginger beer."
Damn, this place is cool. I can see myself sitting in the old Firestone shop looking out the windows at all the cars that go by on La Brea. The beer list is as impressive as any I've seen over in San Diego, where everyone keeps telling me I should go instead of Los Angeles.
Kelly D. gave them 5 Stars and said this on Yelp:
"The ambiance of the old Firestone building is so cool and the overall vibe of the place is awesome. It was a Saturday night and there was a bit of a wait but the line moved fast and they were able to seat our party of six. Six people and 90 minutes are the max for the tables. The staff does a great job of enforcing covid protocols and giving you a heads up when your time is near. Currently it is self-order for drinks at the bar. Our table loved the Cloud Racer hazy IPA and they even have cocktails and a full bar. The chicas taco stand on site is clutch for food and everything we got was delicious!"
Evidently, because of the pandemic the food comes from Chica's Tacos, but from people are saying, it's a good choice, very few complaints. Here is a menu!
Brewery Draconum
24407 Main Street Newhall, CA 91321
"With 20 taps that feature predominantly house brews – each with a fresh and distinct flavor profile -- a small rotation of regional guest beers, and a variety of wine selections, there is something for everyone to enjoy. The beer list covers a wide variety of styles, with a particular focus on worldly styles brewed with a modern, personal touch. Brewery Draconum believes there is a beer out there for everyone, and it's our job to help you find that beer. "
LA is huge, and this brewpub is a little way out in Santa Clara, but it's easy to catch an Uber and drop in for a few brews and some food. I chose this one, first for the name, but after a bit of research, it looks like a place where a guy like me can have a great evening drinking a few drafts and having some food.
Richard D. Gave 5 stars and write this on Yelp:
Brewery Draconum is a great place to kick back and catch up while sharing a few drinks. Located in Old Town Newhall this local brewery is serving up a variety of beers and delicious meals. If you've never had the opportunity to try Shepherds Pie I would highly recommend you do. Mashed potatoes, ground beef, and peas make up this hearty meal. Additionally check out their appetizers too. We ordered the Buffalo cauliflower to start off and it was a hit. These little fried bites are served with a side off buffalo sauce for dipping and topped with blue cheese crumbles for that extra tang."
See You There!
You could spend months in Los Angeles and still never run out of great breweries and pubs to frequent. There are two that caught my eye, but as my trip looms closer, I find myself searching for more and better.
I'll see you all in October 2021!
Follow me to see more articles like this.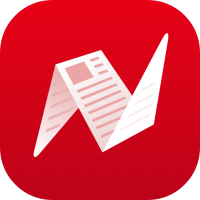 ...
This is original content from NewsBreak's Creator Program. Join today to publish and share your own content.