Back in the late 1970s, there was an iconic donut shop in Bear Valley Mall on Sheridan Street in Denver, Colorado named Vern's Donuts and Deli. They served everything from lemon-chocolate honeymooners to the best turkey sandwich on white you ever had. The real stars were the donuts and the big man behind the counter who was responsible for it all.
Vern was my dad, and he was known throughout the country for being a master donut man and baker extraordinaire. His hard work and recipes were the lifeblood of the operation. I remember one day going into his office and dumping out his briefcase full of 3X5 cards. I remember not being able to make sense of his writing because it was so bad, so even if someone had broken in and stole those cards, they would never have been able to decipher the gobblygook written on them.
My dad's secrets were safe.
He never seemed to need the cards, just like he never measured anything. If you needed a cup of something, he would scoop it out with his big hand and plop it in a bowl. He was never wrong; my brother and I tested him many times over the years. If he said it was a cup, it was a cup.
He could portion perfectly-sized rolls and donuts faster than anyone I have ever seen. I watched him fill 100 trays with baking powder biscuits at the same time it took the three whippersnappers he hired as assistants to do the same. He was a whirlwind in the kitchen and for all that speed, nobody ever made anything as pretty and appetizing.
People came from all over Colorado to get his donuts, but even with that, Vern's Donuts was short-lived. I never knew the reason we closed-up shop, whether it was my dad's failing health or an inability to make a profit in that economy, but I was sad to see the place go, even though I spent my summers dark to dark in those four walls, most of the time up to my elbows in glaze or soap suds.
Denver will always hold a place in my heart because I cut my teeth on some of the best donuts back then in the Mile-High City, and I will always remember those days with fondness and gratitude.
Now the thing that Denver seems to be known for is its quality legal cannabis, but easily second place is the food and bakeries. When Denver gets the munchies, they need someplace to go to satisfy the cravings.
Here are two of the best donut shops and bakeries in the new Mile High City.
7355 Ralston Rd
Arvada, CO 80002
(303) 431-3686
I could repeat all the marketing messages I've heard about OMG Donuts on the internet, but what I truly believe, next to my own opinion after tasting and enjoying myself, are the words of the customers who purchase the donuts every day.
Like Erica A. who gives OMG 5-stars on Yelp and wrote:
"I'm very picky about my donuts, and I can say that this establishment serves the BEST donuts in town. It's a little hole-in-the-wall type place in a corner strip containing a 7-Eleven, liquor store, nail salon and bar. Very unassuming, but don't be deceived. These donuts literally melt in your mouth. The owner is so friendly and obviously takes pride in his business.
Skip the too-sugary, over-hyped, overpriced lead balls at Voodoo, skip the 30-minute wait in the drive thru for stale corporate donuts at Dunkin', and come check out this gem! I'm serious about my donuts, and this place is second to none in the Denver area. (Second only to District Donuts in New Orleans, but who can compete with a German chocolate cake donut? LOL)
Try the delicious cream puffs with strawberries and powdered sugar...one of the most heavenly pastries I've ever eaten. Yum!"
Skip the froofy, artsy-fartsy donuts and the stale, cardboard fare you get at Dunkin and the overly-sweet, greasy messes you get at Krispy Kreme and try a few of the old-school donuts with new-school sensibility at OMG donuts.
And don't forget to stop at:
4918 E Colfax Ave
Denver, CO 80220
(720) 485-5706
Since 2016, this is a no-frills, "Mile-High" staple that I have only heard great things about. The owner, Sam says:
"At City Donuts, we're bringing you an old-fashioned bakery that'll take you back to your childhood and satisfy your sweetest cravings. Open seven days a week, we invite locals and visitors alike to add a little sugar to their day with one of our tasty creations. We offer a variety of donuts that are made from scratch every morning with family recipes, ranging from our classic Glazed Raised to our Maple Frosted French and Apple Fritter. Whether you're swinging by for one of your favorite donuts or ordering a few dozen for your school function or office meeting, you can count on City Donuts for a delicious variety of handcrafted, award-winning treats."
Lawrence T. gave City Donuts 5 stars on Yelp and said:
"Fantastic donut shop! Popped in here on a Saturday afternoon around 12:30pm just before closing. My wife and I got a glazed donut each, and they were the best!!
The donut was so fluffy and had a nice crispy exterior, not too sickly, just right.
The owner of the shop greeted me as I entered, and told me about the history of the shop, and even how they make their donuts.
Support this local business and come give it a try, you won't regret it!"
Way to go, Sam. That is how you run a donut shop!
A Mile-High Experience
Whether you came to Denver to partake of the Indica or Sativa, you will be leaving remembering the donuts and baked goods.
As part of my Great Western Donut Rally of 2021, I will be visiting OMG and City Donuts first thing in the morning after I arrive so I can taste the freshest possible offerings from both. I hope I get to meet Sam and all the rest and shake the hands of the people upholding the Mile-high tradition my dad experienced back in the 1970s.
I see big things happening in Denver in the Donut Industry, and these shops will be at the forefront of the revolution.
Follow me to see more articles like this.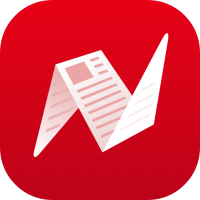 ...
This is original content from NewsBreak's Creator Program. Join today to publish and share your own content.