I recently wrote an article on Newsbreak called "3 Donut Shops in Los Angeles Better Than Krispy Kreme" and of all the articles I've ever written, I got the most response in the shortest period of time.
It leads me to believe that Los Angeles has the most loyal fans and values its donut shops as landmarks in their own right. I've heard about the culture before but I didn't believe it until I saw it in action for itself.
Just the people willing to come out and speak for their favorite shops and bakeries on internet review sites like Yelp says a lot about how rabid the fans are when it comes to the fluffy and sugary goodness.
I can tell that a lot of you take your donuts seriously and when you find a place that does it right, you aren't shy about telling the world all about them.
So, I've decided, when I go on my Great Western Donut Rally of 2021 in October, I am going to add two extra days and stay in Los Angeles looking for the best shops and bakeries. People have been nice enough to give me suggestions of their favorites, and this is the list I will be visiting so far.
I would be so happy to add to this list, so if you have a favorite, leave me a comment and tell me why your choice has the best donuts.
The Los Angeles List
These shops and bakeries all are places that real people have suggested to me in the comments of my articles, so I am not just going off the reviews and hyperbole on the internet.
16844 Sherman Way Van Nuys, CA 91406
(818) 997-1654
Mama's donuts have an amazing 4.5 stars out of 269 reviews, and they have the support of the people of Los Angeles.
Samantha B. of Los Angeles wrote:
"These could quite easily be the best donuts I've ever had. The staff was friendly, service was quick and they were efficient at getting our orders. The croissants looked amazing and I'll definitely be getting a breakfast sandwich next time!"
6785 Santa Monica Blvd Los Angeles, CA 90038
(323) 462-4600
When this shop was suggested to me, I didn't know it was the business of THE Danny Trejo! How could I come to LA and pass up an opportunity to visit the actual donuts of an icon?
From what I hear, the donuts are pretty damn good too, because Muna A. of West Hollywood says:
"The Quinceañera & Low Rider donuts... to die for! We come here any time we have a visitor in town and this weekend was no different. The donuts are colorful and a treat any time we get them! You have to go early or else they will run out of the best-sellers!!"
4884-86 Topanga Canyon Blvd Woodland Hills, CA 91364
(818) 884-4456
Teresa N. is the business owner and says Blinkie's was established in 1960. "The original donut landmark is in Woodland Hills. Blinkie's donuts have been serving donuts and coffee to our amazing neighborhood since 1960. It's always a pleasure to meet multiple generations of Blinkie's lovers!
Teresa took over the fabulous Blinkie's Donuts in April of 2003. "With a passion for food specially fried food, she bought the shop and "revamped" the esthetics and a few recipes..... Being a French native she also brought her love for croissants over, serving many different types of them...."
Oh my goodness, look at them:
18521 Burbank Blvd Tarzana, CA 91356
(818) 344-2533
Tasty's Donuts has an unbelievable 5-star rating from 109 reviews on Yelp. From what I understand, this nondescript building in Tarzana holds some of the best donuts in California.
Manish D. of Beverly Hills, Ca wrote:
"Hands down one of the best donut places in the valley. Pillow out with a good texture. Glazed evenly and generous sizes. Prices are very very reasonable. Closes early, so late afternoon cravings go unfulfilled."
Also on the List
There are three more locations at the top of my list, but I won't link them here because I already featured them in the article, "3 Donut Shops in Los Angeles Better Than Krispy Kreme." But they are:
1. Earl's Donuts
2. BC Donuts
3. Moon Donuts
That is my list so far and I am looking to add to it, so please leave me a comment and let me know what your favorite donut shop or bakery in Los Angeles happens to be.
You can also find me on Yelp and add me as a friend!
See you in Los Angeles!
Follow me to see more articles like this.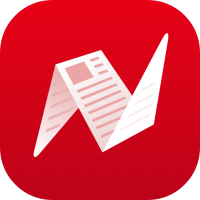 ...
This is original content from NewsBreak's Creator Program. Join today to publish and share your own content.