The last time I was in Seattle, it was the early 80s and Mt. Saint Helens was still a smoking behemoth. Back then the city wasn't known as a hipster paradise, I was just a town you could go and pick up your own clams off the beach, as long as you could avoid the red tide.
I remember driving around with my parents, thinking I would love to move there one day. I craved the combination of ocean, mountain, and snow.
Seattle is the fifth stop on my Great Western Donut Rally of 2021, and I plan to spend a full day eating seafood and of course, donuts, before moving onto the Glacier National Park in Montana.
I dove into the review sites and food blogs from the area and picked out three of the best shops and bakeries offering donuts, pastries, cookies, and pie. Here they are in no particular order.
516 E PIKE ST, SEATTLE, WA 98122 • 206-325-5509
I am a huge fan of filled donuts, like Bismarcks, and H&H is known for theirs. They have 4 stars out of 109 reviews on Yelp!
I admit that I was blown away by both the awesome pics on the donuts and the depth of the reviews, so I made sure I added them to the top of my list. I want to make sure they are one of the first shops I visit with a clean palette and a hunger in my belly for a crème-filled concoction.
Anya Z. of Austin, Texas gave them 5 stars and wrote:
"Friend's roommate brought this home for breakfast. Flavors are distinct and unique. The proportion of the cream flavor with the donut is great. Not too sweet or dry. I'm scared of these being dry but they almost melt in your mouth! The black is my favorite. Passionfruit really sweet, a little tart but interesting new flavor. Very big donuts, great for sharing."
Peg. C. of Seattle, WA gave 5 stars as well and wrote:
"These are not just donuts, they are an experience. I'm glad I got the chance to try these with my hubs before the pandemic put Seattle into shelter in place. It was so nice to sit at the window counter with the sun shining down and a beautiful bouquet of flowers next to us as we ate our incredibly rich and well-made donuts.
These donuts are more like desserts so plan accordingly. We loved the cinnamon twist ring (there's a name for it, I think Georgette?) and the bananas foster filled donut. Amazing! We also tried the old-fashioned which was very light with a slightly odd aftertaste. We didn't dig it as much because we like a more heavy, cake-style old-fashioned.
Highly recommend Half and Half Doughnuts when you really want to treat yourself to a top notch dessert and treat."
I don't usually fall for the artsy-fartsy donuts, but I am intrigued by the selection they have, and I must try the coffee. Watch out guys, I'll be heading your way soon!
5335 NE 4TH ST #1, RENTON, WA 98059 • 425-228-6336
I understand Renton is a little way from Seattle, but from what I can see the drive will be totally worth it. Chuck's has a 4-star rating out of 383 reviews on Yelp!
I'll let the reviews speak for themselves.
Madison L. of Seattle gave a 5-star review and wrote:
"It's true. The best maple bar ever. So light and fluffy and perfect soft maple flavor. Went around 9 Saturday morning and there was a line but it moved pretty fast and so worth it! The blueberry cake donut was also super good and I'm usually not a cake donut person. It wasn't dense or dry. Can't wait to come back"
Jen T. of Seattle had this to say:
"The drive to Chuck's donut shop was out of the way for our family but after another check on reviews, we decided to go for a drive.
Chuck's donut shop did not disappoint! What delicious donuts. I can't wrap my head around how they made the outside crunchy but the inside so incredibly fluffy. My husband said these are the best donuts he has ever had! Much better than legendary, top pot and happy donuts.
We loved the maple bars."
Chuck, I don't know how you guessed that maple bars are my favorite donut, but if you have the best, I will be your fan until the end of time.
Just look out for me, I will be the one drooling on the door. Just give me maple bars and I will go away.
1101 23RD AVE, SEATTLE, WA 98122 • 206-945-2353
Whether you spell them donuts or doughnuts, small batches are fantastic, and Raised Doughnuts is known for its small batches. They have 4 stars out of 198 reviews on Yelp!
Great website and I spent an hour salivating over all 426 pics on Yelp. The donuts look amazing and from what I hear, they are fluffy!
Lucy L. of Fountain Valley, Ca, had only glowing words for the owners:
"Huge shout out the owner of Raised Donuts, Mi Kim! Thank you for your impeccable customer service the first time I visited your shop back in August of 2018. My brother and I took the bus to your donut shop to get some donuts for a friends birthday and you were sold out for the day. However, you had a couple donuts left for the day and offered them to us. Thank you so much for making our friends birthday such a memorable one!
I always try to make an effort to swing by Raised Donuts when I'm in town. Their menu has their standard menu which is offered year round. My personal favorite is the plain glazed. The donut isn't too cakey and just absolute perfection in terms of overall taste and texture.
Raised also has a selection of monthly specials and weekend specials. Check out their website and IG to see what's being offered.
I'll be back on the weekends to try some of your new flavors. Can't wait to try the banana cream pie donut next time you bring it back!"
Here I come, Seattle!
Filled donuts and maple bars. What will I do when it's time to leave Seattle and move on to other pastures?
I only plan on spending one day in the area, but if the donuts are everything they say, and I can get some good seafood, I may stay another day.
As I said, I am not much for artsy-fartsy, but if the city casts a spell on me again, I may stay longer and get to know it better.
Follow me to see more articles like this.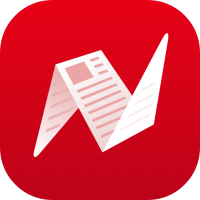 ...
This is original content from NewsBreak's Creator Program. Join today to publish and share your own content.