If you knew me well, you would know that I am a bit of a snob when it comes to donuts and coffee. You really must have a superior product for me to become a raving fan, but once you do, I will stand by your side and promote your business until I run out of breath.
On the other hand, it also takes a while for me to get turned off by a product. I've had bad experiences with Dunkin Donuts around the world, but the bottom line is, no matter where you go, they have one of the best tasting cups of coffee, and a good mix for their donuts. I'll keep going for the coffee and will even pick up a strawberry-filled occasionally.
Krispy Kreme is another story. I remember everyone making a fuss about them, and although I dislike trends, I gave them a try. Every time I came home with their donut, the bag or box was soaked with grease. Their donuts taste sweet, too sweet, with an underbite of shortening and way too much sugary glaze. I don't like them. They have no substance.
But there is only one of me, and I can name 100 people who DO like Krispy Kreme, so my opinion matters little. I usually don't do bad reviews, and at most shops won't, but KK is so big that the opinion of a small-time reviewer means very little in the grand scheme of things. But, for the little guy, every review counts, and all of you deserve to have an excellent business.
But I have gotten to a point where I can look at a picture of a donut and can tell if it will taste better than a Krispy Kreme. So far, when I have tested this theory, and I finally do get to try the donuts, I am 100% right.
For my Great Western Donut Rally of 2021, I am compiling a list of must-try donut shops in the USA. I realized there is no way I can visit every donut shop in the country this year, so I am going to have to rely on customer reviews (like Yelp!) and pictures to guide my decisions.
Here are three donut shops at the top of my list when I visit Los Angeles.
20429 Devonshire St
Chatsworth, CA 91311
This 24-hour-a-day, 7-day-a-week donut powerhouse gets 4 stars out of 278 reviews on Yelp.
I can't tell from the pictures I have seen all over the internet that these donuts fit my aesthetic - fluffy while still remaining dense, non-greasy, with a hint of glaze. The frosted donuts, like my favorite, maple, are perfectly presented with just the right amount on each donut. Too much frosting is almost as bad as too much glaze. I start to think the shop is hiding something.
The reviews are mostly glowing.
Mandi T. of Rosemead, California gave Earl's 5 stars and said:
"I know I don't live in the area, but when I'm in the neighborhood, I always stop by Earl's! They have the BEST. BEST crullers in the world. Crullers are usually my go-to and favorite donuts! The ones at Earl's are fluffy, eggy, and moist. I cannot express how amazing they are.. in fact, my mouth is watering, just thinking about them. I normally stick with glazed. :) ALSO, the old fashions - bar, ring donuts are amazing. I love the glazed, and the double chocolate... notice a trend?"
Austin K. of Astoria, Queens, NY, an elite reviewer, also gave 5 stars and had this to say:
"Wow. I didn't have high hopes for this place given the density of donut shops in LA, but I can see why people come here specifically. The sweetness balance is nicely done, but the most characteristic quality of their donuts is how airy and almost light it is. Maybe it's because of how fresh it is? We went there at 3PM and they were saying that another batch would be available at 6PM - unfortunately, we couldn't get the ube cake donut.

We got a chocolate twist, apple fritter, cresnut, maple crueller, and donut holes. Of them, the apple fritter was the standout for me - crunchy, with small bite-sized apple pieces. Even my mom who hates fruit in her pastries couldn't resist eating this. I really enjoyed the chocolate twist as well - basic, but just so nicely done. Donut holes were fine too.

I would skip the cresnut and the maple crueller was extremely airy, but didn't have the deep-fried quality that I get cruellers for."
Solid donuts. I know the donuts I get there in October will be just as good as the donuts that these people are getting because to Earl's, quality and consistency matter.
Can't wait to visit!
2525 E Foothill Blvd
Pasadena, CA 91107
The manager, Linda C. says BC Donuts was established in 1987.They are a family-owned business "serving Pasadena locals and the Tournament of Roses attendees for over 30 years. A mom and pops shop living the American Dream has now handed down the business to their children and grandchildren. We are a close-knit family and that strives to provide that same warmth and values to our customers and community."
From the pics, I can see the donuts are presented perfectly and consistently and I may even have to try one of their warm sandwiches on a croissant roll because they look to me like happiness feels.
Tiff M. from Pasadena, CA gave 5 stars and agrees with me:
"Awesome mom and pop store in Pasadena/Alta Dena area. During covid, they have less of their fancy options. Their donuts were very chewy, fluffy and light. The glazed donut wasn't as sweet as the Krispy Kreme donuts. I got 7 donuts for $8 bucks, so it's reasonably priced!"
Will C. of San Gabriel, CA gave 5 stars as well and said:
"My coworkers and I absolutely love the donuts here. Every time I bring donuts for our staff, they're always asking where this donut place is. Everything I've tried is really good here, but I love their glazed with coconut. What I love about this place is that everyone who works here is so nice. I've been coming here for years they've always been so nice and friendly with all their customers."
Sounds like we picked a winner!
1000 Torrance Blvd
Redondo Beach, CA 90277
I picked Moon donuts because from what I hear on the internet, they have almost a cult-like following in the South Bay. It's said you can see the donut zombies lining up at 5 am every morning, draw by the smell of fresh-baked goodness. They also have a 4.5 start rating out of 266 reviews on Yelp!
Eric F. from San Leandro, CA gave 5 stars and said:
"My bro and I developed a hankering for some sweets while picking up dinner next door, so we quickly snatched up a couple glazed and a chocolate custard-filled donut. The gentleman behind the counter was very friendly and even threw in an extra glazed for us! We were most impressed with the glazed donut's notable fluffiness, lack of any excess greasiness, and balanced sweetness. Well above Randy's and comparable to places like SK's. The custard in that filled variant was surprisingly good and the topping not overly sweet."
Jenn W. from Torrance gave another 5 stars and says:
"What else is there to say about this place locals more local than me haven't already said? Service is quick and friendly and the selection is decent. The donuts (doughnuts) are fresh and pillowy soft. How good are they? Well, at least 1 fresh donut doesn't even make it into the house because it's devoured on the way home. No lie."
What Can I Say?
Los Angeles is long—know to be a mecca for donut lovers around the world, and you can see why with quality shops like this on every corner. I could spend 6 months in LA and still not run out of fabulous donut shops and bakeries.
I can wait until I arrive in October!
Follow me to see more articles like this.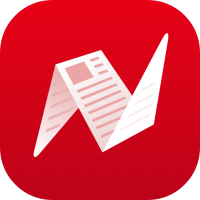 ...
This is original content from NewsBreak's Creator Program. Join today to publish and share your own content.