I don't arrive in Corpus Christi for another few months, but you can be sure one of the first things I do is go on a secret mission looking for the best donuts and coffee in the city. It is that important to me that I eat only the best because I have a family reputation to uphold.
You see, growing up, my dad was a master baker who was taught at the feet of the legends in the Minneapolis/St. Paul area. He traveled around the U.S. and took over troubled donut shops and just did his best to make life better for the people who lined up every morning for a cinnamon roll with maple and a large cup of coffee.
There was nothing that had to do with flour and sugar that my dad could not handle. He was a maestro with glaze and a savant with cinnamon sugar. As a kid, my brother was the oldest, so he was allowed to get up at 1 am and make the donuts and pastry with my dad. I arrived sometime around 5 am to glaze, frost, sugar, and make huge cauldrons of steaming black coffee. The donut to coffee ratio had to be perfect because the livelihoods of thousands of workers was depending on just the right proportion of sugary goodness to bitter black heaven in a cup.
My dad did it for decades, until, like the masters before him, his back gave out from lifting 100-pound bags of sugar and repetitively cutting and sheeting millions of perfectly shaped pastries over the years.
So, I just can't look at a listing on YELP and figure out from a misspelled review and blurry photos if the donuts and coffee are up to snuff. This is the first of two parts where I only go by how the pictures look and what the people are saying about the donuts in Corpus Christi. My reputation is on the line and I can't be sullying years of hard work and suffering with untruths.
So here is the top of the list of donuts, pastries, and coffee shops that I will be visiting between now and the end of 2021 (in no particular order). Remember this: you only made this list if you had higher than a 4-star rating on YELP, but if I visit myself and find you have superior donuts and coffee, I will add you to the BEST OF Corpus Christi list.
Gates Donut Shop
Gates Donuts resides on Alameda Street in Corpus Christi and has a 4.5-star rating on Yelp oot of 31 reviews. They seem to be known for their Maple Bacon Bar and have a mixed bag of reviews:
Mark R, gave Gate's Donut Shop a five-star rating and said:
"Every weekend, I treat myself to a maple bacon bar. The maple flavor is not overpowering, just right. The bacon is thick and perfectly cooked. The ladies that work the counter have been there a long time always polite. This is a Corpus Christi institution."
Kathleen K. also gave 5 stars and said:
"Tried Gates Donuts for the first time today while on the way to drop off my kids to school. Great selection and reminded me of the Donut Man in CA. Beautiful and clean window display of the doughnuts they have and also a bountiful amount if the different kolaches they had to offer today. For the amount if $6.15, I ordered a maple bacon bar (the two pieces of bacon on top of this donut tasted like a Chicharróns ), a chocolate iced donut, a cinnamon twist donut and a strawberry filled donut with pink icing. I loved how the filled donut was oozing out when my daughter took a bite. No air pockets there! The cinnamon twist tasted like a warm churro (heaven!) I'm glad we tried this place out this morning...pretty much made my morning a bit better. Oh! And the dozen glazed donut holes ($1.84) was so light and airy....melted in my mouth after biting into it. I had to stop myself after eating half of the bag lol. Safe to say....found my donut place. A bit out of my area but totally worth the trip!!"
But, on the other end of the scale, Michelle G. gave them 2 stars and said:
"Not your usual kolaches. I hope to get a refund. Was more like pie crust then usual fluffy soft bread. And the doughnuts were small. Not what what's usually made. Management please look into this."
What happened to the Kolaches, Gate's Donut Shop?
Donutsdatrock - Rockport Donuts
Donutsdatrock is in Rockport (close enough) and enjoys a 4.5-star rating out of 45 reviews. These guys must be heavy-hitters.
The business owner Matthew O. says this:
"Donutsdatrock! Rockport Donuts has been serving up delicious goodies since 2011! Come in for a tasty treat or a hearty breakfast sandwich! At Donutsdatrock! Rockport Donuts, owners Matthew and Sopheak Otero, promise a comfortable, enjoyable experience. We encourage you to try our 3 flavor donut holes, and will make breakfast sandwiches to order. Do those big chains provide service like this? You want extra ham, bacon or sausage - no problem! Our donuts are unique because of how specialized you can make them. We have 12 different toppings! We also have 17 unique breakfast sandwiches, 12 different pastries, and seasonally changing donut specials! When you are craving something delicious in Rockport, TX, look no further than Donutsdatrock! Rockport Donuts in Rockport, TX!"
Let's see what the people say?
David M. gave you 4 -stars and said this:
"This is a great donut shop. The owner (I think) was the main donut server, and he's a fun and makes the place run smoothly. The donuts were good. I had a maple eclair with real bacon on top, it was terrific. I also had the "DBL Rock'N Roll" with pecan, it was okay but definitely not worth the money. It cost $3.25 and is made up of 2 cinnamon rolls mushed together. 1 cinnamon roll is $1.25. I would just spend the $3.25 on 4 regular donuts @ $0.75 each and pocket the remaining $0.25."
To contrast, R N. gave you 4-stars but had this to say:
"Visiting Rockport, went here two days in a row. The breakfast selection is great, the kolaches are good, the cinnamon rolls are great. I would definitely recommend. I took off one star for the older gentleman behind the counter. I assume he's the owner because his wedding and family pictures are all over the restaurant. He acted like he was just mad to have to be there. He spoke very rudely to the employees. I wasn't impressed with that."
That can't be true Matthew O., can it? You can have the best donuts in the world, but if you are rude to the employees and customers, it's a no-go.
I'll give you another chance and try for myself.
Odem Donut Place
Odem Donut place is on Voss Ave in Odem and enjoys a 4.5-star rating on Yelp out of 7 reviews.
Melinda V. gave a 5-star rating and had this to say:
"I drive from Calallen to Portland for work every day and every morning while driving through Odem, I see this cute little donut stand. I have been meaning to stop by and today I finally did. The donuts were delicious and fresh! My coworkers were impressed by the variety especially the lemon filled donuts! I purchased 3 mixed dozens and a pig in blanket for me and it was delicious. Best of all, the customer service was outstanding and just out of this world. The sweetest lady took my order, she had a genuine smile and was just so pleasant to speak to, she even gave me free donut holes just because! I will be a returning customer no doubt about it. Give them a try!"
Rebecca P. from San Antonio have you 4-stars and said:
"Small town donut shop with great addition of a drive-thru. Kolaches were fresh and soft, while donuts were sweet and fluffy. Exceptional customer service, employee mixed cream and sugar in my coffee without me asking. Also threw in an extra pink donut once seeing I had two girls in the backseat. How refreshing to have random nice people."
You people certainly love your Kolaches! I know if I am ever to open a shop that I better have some steaming-hot ones ready for the crowd.
Come Back for the Real Test
I've only listed three of the 10 shops on the YELP list, but when I arrive in Corpus Christi and the surrounding area, I will visit every shop. If you have a shop and are not on YELP, leave me a comment so I don't miss you.
When I visit a bakery or donut shop, the first thing I look for is cleanliness. If your windows aren't clean, how clean will the mixer be? I look at the presentation, and it's important, even if you had a huge rush and sold out of everything. Customer service is one of the things that sets the GREAT donut shops apart from the good ones. Then, the all-important taste. It cannot be greasy or stale and the flavor must be in the stratosphere. Then there is the all-important cup of coffee.
You never know when I and my cohorts will show up so you better be pitching your best game.
I can't wait because above all, I love donuts, pastries, and a good cup of black coffee.
See you out there!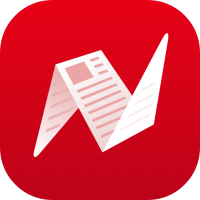 This is original content from NewsBreak's Creator Program. Join today to publish and share your own content.