Since I will be spending quite a few months in the USA, there are sure to be travel opportunities. I was thinking about one of my favorite states in the whole country, and an idea of a road trip seemed more appealing to me.
Not only does Denver and the surrounding area offer the best food and craft beer scenes, but the fact also that Colorado has legalized substances makes it a perfect destination for a road trip, as long as you NEVER, EVER drive under the influence of any substance.
Relaxing and seeing some of the most gorgeous scenery in the world is key to this road trip, and since I plan to take the plunge in October, it will still be realistic to camp in a tent alongside my car or rent an RV for a week.
The journey starts in Denver, with fun, food, and beer.
Denver
Pick up a car for $54 per day at Avis and check in to your Airbnb for another $80 for the night. Park the car and plan to use the bus or Uber for the rest of the day.
The first stop for lunch and refreshments is the Falling Rock Tap House with 90+ beers on tap and 120+ bottled beers. They also have food, from an appetizer of wings to a ½ pound Tap House Burger. They even have a veggie burger, for those who prefer not to eat red meat.
Then Spend a couple of hours touring Larimer Square, before heading over to the Roaming Buffalo for Bison ribs. After that, one of my favorite things to do: a Twilight Ghost Tour.
After a whole day and night of food, drinks, and fun, it's time to sleep in prep for travel the next day.
Boulder
A short distance away from Denver is Boulder. Drop into an Airbnb for $80 to $100 and set out to the city. You can take a walk around the lovely campus at the University of Colorado, Boulder, or check out popular food and shopping spots on the Pearl Street Mall or the Hill. Mountain biking is also available in Chautauqua Park as well as hiking. And if you don't want to stay in an Airbnb, there are campgrounds all around.
Make sure you get up early for the next leg on the journey.
Central City
The city is rich in Old Western history and has legal gambling and casinos, along with the buffets to fill your belly. After a day of gambling, eating, and fun, head up to the old Central City cemeteries, where there are 150-year-old gravestones and possible ghost sightings abound.
If the ghosts don't get you, set up camp at one of the many campgrounds and prepare for the next day of travel.
Idaho Springs
Idaho Springs is less than an hour outside of Denver, and you can experience all the high-altitude fun you want. Check into a campground and explore the area.
For dinner, check out the Smokin' Yards BBQ, before settling in for the night.
Telluride
The city is known for its skiing and wealth but it is also home to the Telluride Bluegrass Festival and some of the best scenery, eating, and hotels in Colorado. Check into a campground after a grabbing a pie at Brown Dog Pizza.
Aspen
If Telluride was a dream, you'll like Aspen. It will fulfill your luxurious desires, and is just three+ hours from Denver. The beer flows like wine here and you can eat at the famous Plato's Aspen.
Check into an Airbnb for and arm and a leg to prepare yourself for the long trip back to Denver the next day.
Recommended
This is by no means an exhaustive itinerary, but I purposely left open a lot of space for food, drink, and other legal substances. You can spend as much time in nature as you want and still get your fill of nightlife and fancy restaurants.
I made a map with all the spots marked for you:
Let me know what you thought of the trip after you return to Denver again at the end of it all!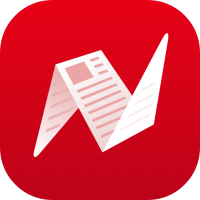 This is original content from NewsBreak's Creator Program. Join today to publish and share your own content.