I announced today that in October 2021 I am going to travel around the USA by train. The Amtrak Empire Builder route will take me through Spokane, Washington where I plan to stop, rent a car and head to Montana for a few days of outdoor activities.
When I was a kid, I dreamed of moving to Montana, and one day, in the library with a World Book open on my legs, I found out about Kalispell and knew I wanted to go there. When I was older, I made plans to move what little belongings I had there, but life and circumstances kept me from it.
For some reason over the years, as I dreamed of travel, Kalispell and Montana would always come up in conversation.
So, when the idea for this trip came along, and I saw how close the train would take me, I couldn't pass up the opportunity to take a bit of a side trip and fulfill a dream.
It only took me 53 years.
Here are the places I plan to visit while I am in the Kalispell area.
Going-to-the-Sun Road in Glacier National Park
The Glacier National Park West Entrance is less than an hour's drive from where I will be staying in Kalispell. Most of my plans involve the park in some way, and being so close will allow me to use the city as a basecamp for my adventures.
The West Entrance leads breathtaking mountain vistas at Apgar Village, with the Cedar Tree Gift Shop, West Glacier Café, and Freda's Bar. Then it's on to Lake McDonald for hiking and boating.
From the lake, I can continue on the 50-mile Going-to-the-Sun Road - the only paved route connecting both sides of the park.
PlanetWare.com says:
"The road is a true marvel of engineering, as it crosses the Continental Divide at Apgar Pass. And the roadway reveals stunning landscapes as the route overlooks snow-crusted peaks and outstanding scenery."
There are great hiking trails that originate from the Going-to-the-Sun Road.
I'll make sure I check the National Park Service website for information before I venture out to explore the wilderness.
Main Street Kalispell
I've always loved going through old and quaint villages searching for souvenirs and trinkets to remind me of my travels. Eating is also one of my favorite pastimes and I love to get a bit of the local flavor to get a feel for the area I am in.
Main Street looks like a wonderful little mountain full of shops and restaurants. About the shopping, DiscoverKalispell.com says:
"Throughout Kalispell's downtown core, there are many places to shop, from art to furniture and clothing to jewelry, and everything in between. One of the anchors of downtown, Western Outdoor, is located underneath what used to be an opera house that dates back to 1896. Step inside the shop and you'll be welcomed by more than 2,500 boots and 1,500 hats, as well as all the western-inspired attire you can get your hands on. Keep strolling and perusing the offerings at Wheaton's Cycle (a bike shop that's been around for more than 100 years), The Toggery, Sage & Cedar, The Montana Scene and Sassafras, to name a few."
After a little retail therapy, I'll head out for food and drink from one three breweries downtown—including Bias Brewing, SunRift Beer Company, and Montavino Winery.
Head over to the Kalispell website to find out what to do before you arrive.
Flathead Lake
I love lakes and fishing, and one of the things I hope I can do is rent a bit of equipment and do a little fishing in Flathead Lake, which is the largest natural freshwater lake west of the Mississippi River. It is nearly 30 miles in length and boasts 185 miles of shoreline.
There is boating, fishing, and swimming, and there are great places like Glacier Guides and Montana Raft in West Glacier that have boats and equipment available to rent.
I Finally Get To Go to Kalispell
I know in the short time I will be in the area, I can't do everything there is to do, after all, there is a whole winter season, but I know I will be back again to explore the lakes and woods and watch the sun rise and set over the mountains.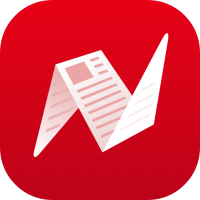 This is original content from NewsBreak's Creator Program. Join today to publish and share your own content.