HOUSTON, TX - Choosing the right veterinary clinic could be challenging for most pet owners. You want to make sure your furry friends get high-quality treatment and that you can feel satisfied with the result. Fret not, we have gathered up the top three vet clinics around Houston that are ready to offer you and your beloved pets their best services.
1. PetCare Express
If you have been looking for great vet care at affordable prices, this one is your place. PetCare provides a first-served and the first-come basis, with quickly diagnose the cause and offers you the most immediate solutions to your beloved companion animal's health needs. This vet clinic has professional veterinarians who will pre-screen each pet and provide a record of eligibility to use their online store.
PetCare provides an online platform where customers can place pharmaceutical and non-pharmaceutical orders. They offer a wide range of veterinary services such as Wellness and Vaccination Programs, Dental Care, Ear Infection, Flea and Tick Prevention, and more.
Location: 2501 West Holcombe Boulevard, Suite D, Houston
2. Gulfgate Animal Hospital
A privately-owned vet hospital in the city, Gulfgate Animal Hospital has been serving the industry for more than 60 years. This animal hospital has been committed to providing quality, affordable, and convenient vet service and medicine for your furry friends.
Gulfgate has trained staff who are ready to help you with your pet's health requirements. Their surgery and dental services are only available by appointment, they also have emergency services.
Location: 216 Winkler Drive, Houston
3. Affordable Pet Clinic
Affordable Pet Clinic has been serving pet owners in Houston since 2005. This vet clinic provides comprehensive medical and surgical services for animals at an affordable cost.
Narender, one of their experienced veterinarian who has more than 15 years of experience in the field. He is an expert in surgery, medicine, and client communication. Some of their vet services are Pet Vaccinations, Veterinary Diets, X-Rays and Glaucoma Testing Machine, Heartworm Prevention and Treatment.
Location: 3004 Little York Road, Houston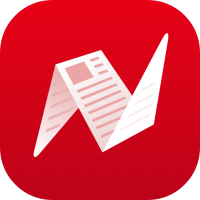 This is original content from NewsBreak's Creator Program. Join today to publish and share your own content.